American Craft Week Events: Things to Come See & Enjoy at the Mountain Made Art Gallery

American Craft Week Events: Oct 6-15, 2017
This will be the 8th annual American Craft Week (ACW), a 10-day event which was created to celebrate the skills and artistry of American crafts people and their work.
American Craft Week runs from Friday, Oct. 6, 2017 to Sunday, Oct. 15, 2017 and Western North Carolina will have a heaping abundance of opportunities for visitors to get involved in the festivities.
So once again, Mountain Made is a proud sponsor of ACW . And the artisans at MOUNTAIN MADE are getting into the spirit of things by hosting several live art demonstrations during the upcoming week.
This year, we will be highlighting Tebbe Davis's beautiful oil paintings as well as the works of all our local artisans.
….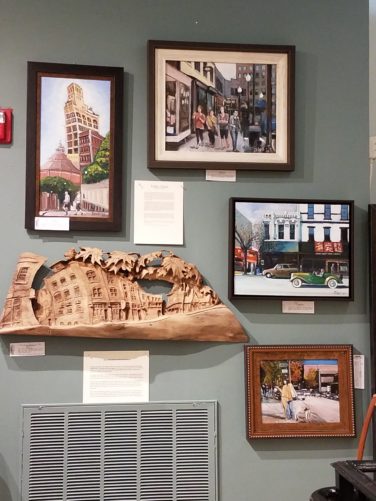 Below are the dates and times of the live art demos/activities we recommend that you check out…
….
Friday, Oct. 6, 2017 – Mountain Made will be kicking off American Craft Week starting at 5-8 pm with an Artist Appreciation party.
This public celebration is to honor the more than 150 local artisans, writers and musicians whose work is on display at the gallery.
We invite you to drop by for food, fun and some fantastic works of art.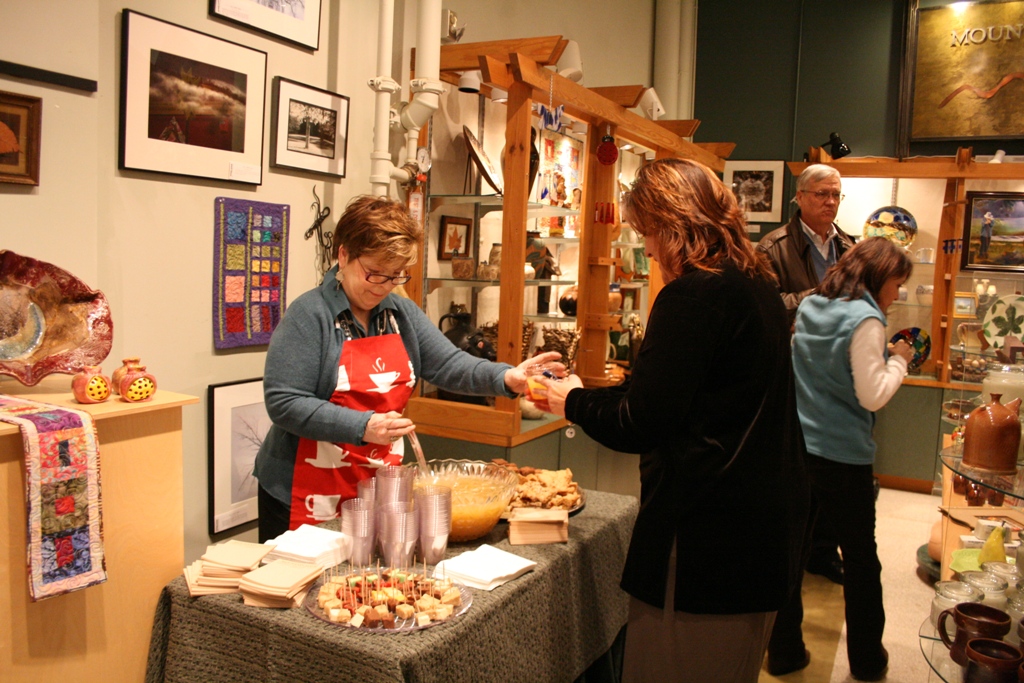 ….
The gallery will also be hosting live art demonstrations during this 10-day event:
Saturday, October 7, 2017, 12 – 4 PM. Come watch this month's featured artist Tebbe Davis ply his skills in oil painting.
Tebbe is well-known in the area for his unique perspective, and strong colors and geometrical paintings . He says, "I am a product of the suburban middle class and yet is a complete aberration of the same."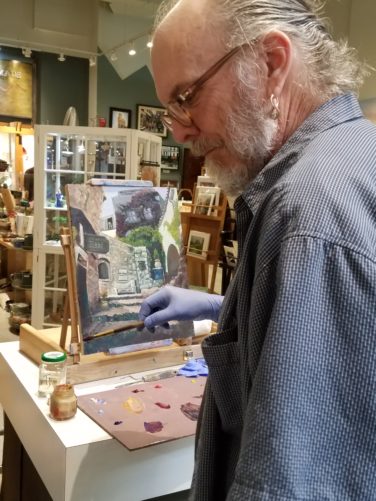 He will also be giving other live painting demonstrations at Mountain Made starting around 12:00 PM on Monday (Oct 9th), Wednesday (Oct 11th) and Friday (Oct 13th).
We are proud to display several pieces from Tebbe's "LOCAL FLAVOR" collection (as seen above)
….
Sunday, October 8, 2017. Come by and watch local potter and ceramic artist Sondra Hastings. She is well-known for her hand sculpted nativity scenes and her "Original" Asheville meditation plates.
She will be giving a live demonstration at the Mountain Made gallery starting at around 12:00 PM.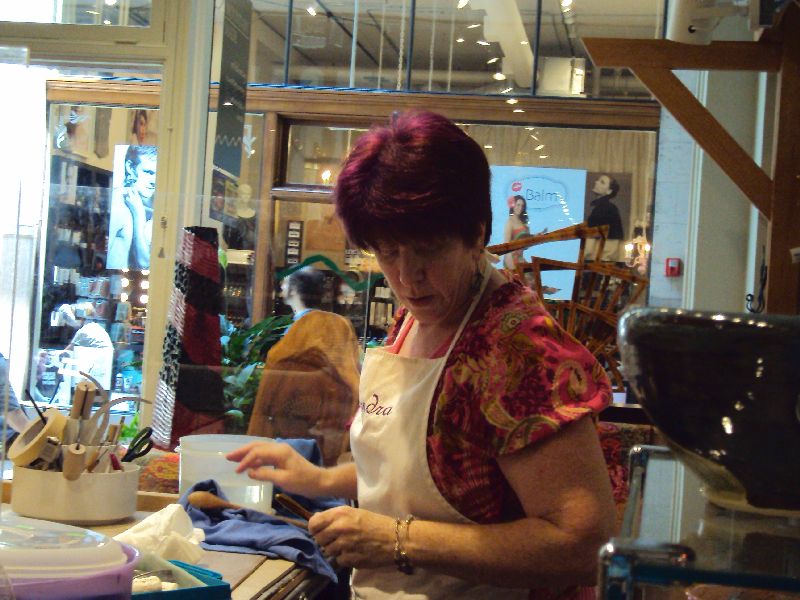 …
We invite you to join us here at the Mountain Made Gallery to see all our wonderful artists demonstrate how they create these spectacular pieces.

To learn more about other WNC art venues hosting ACW activities > Go Here