Comments Off

on Mountain Made Art Gallery – Celebrating Contemporary Mountain Arts & Crafts for 20 Years!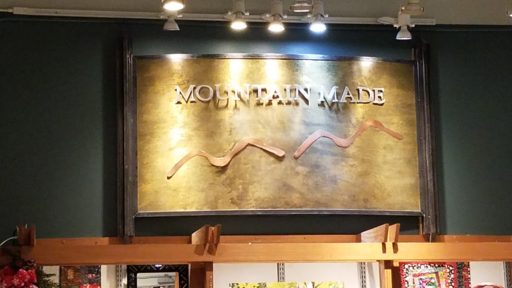 "Mountain Made Art Gallery is Celebrating
20 Years of Offering the Some of the Best Local Arts & Crafts in WNC!"
This has been a long time coming. We have some great years and some … well, some not so great. But through it all we have stood firm in our essential mission – We are proud to support the entrepreneurial development of the arts and crafts professionals in the Southern Appalachian Mountains of Western North Carolina.
While other downtown galleries may brag about the size of their square footage or how famous their out-of-town artists may be, we here at MOUNTAIN MADE have made it a point over the past 20 years to only offer what we consider to be the best writers, artists and master craftspeople who live and work here in the Blue Ridge Mountains.
We are naturally proud that our arts and crafts are handcrafted and using authentic methods and materials, to create one-of-a-kind collections of both contemporary mountain crafts and traditional local art.
So we will be hosting wonderful artist demos and exhibitions during the month of October as our 20th Anniversary celebration!
We be highlighting the some of our best Mountain Made artists, writers and craftspeople.