Celebrating over 20 years of Contemporary Appalachian Handcrafts
Located in the Historic Grove Arcade
Take home a piece of the mountains…
Mountain Made should be on your list of "must see" destinations whenever you are in the area, especially if you are captivated by the beauty and spirit of American-made arts & crafts.
We display only locally made arts and crafts from Asheville area artists.
We are proud to support the entrepreneurial and individual development of the artists found here in our Southern Appalachian Mountains.
Explore our gallery of locally made arts and crafts...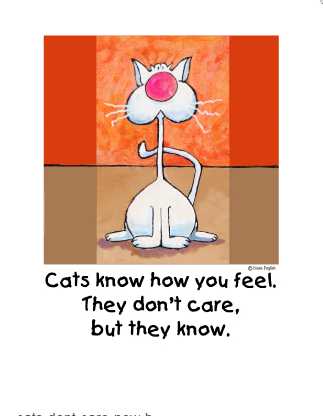 Bio/Artist Statement Asheville artist Diane English is a self-taught graphic artist and illustrator who, at midlife, threw caution to the wind to follow her dream of combining art with her spiritual path. And so began her Great Cosmic Happy Ass Card Company! Now after years of deep meditation, medication, fasting, prayer and a few bottles of a good quality Merlot, Diane believes
Read More »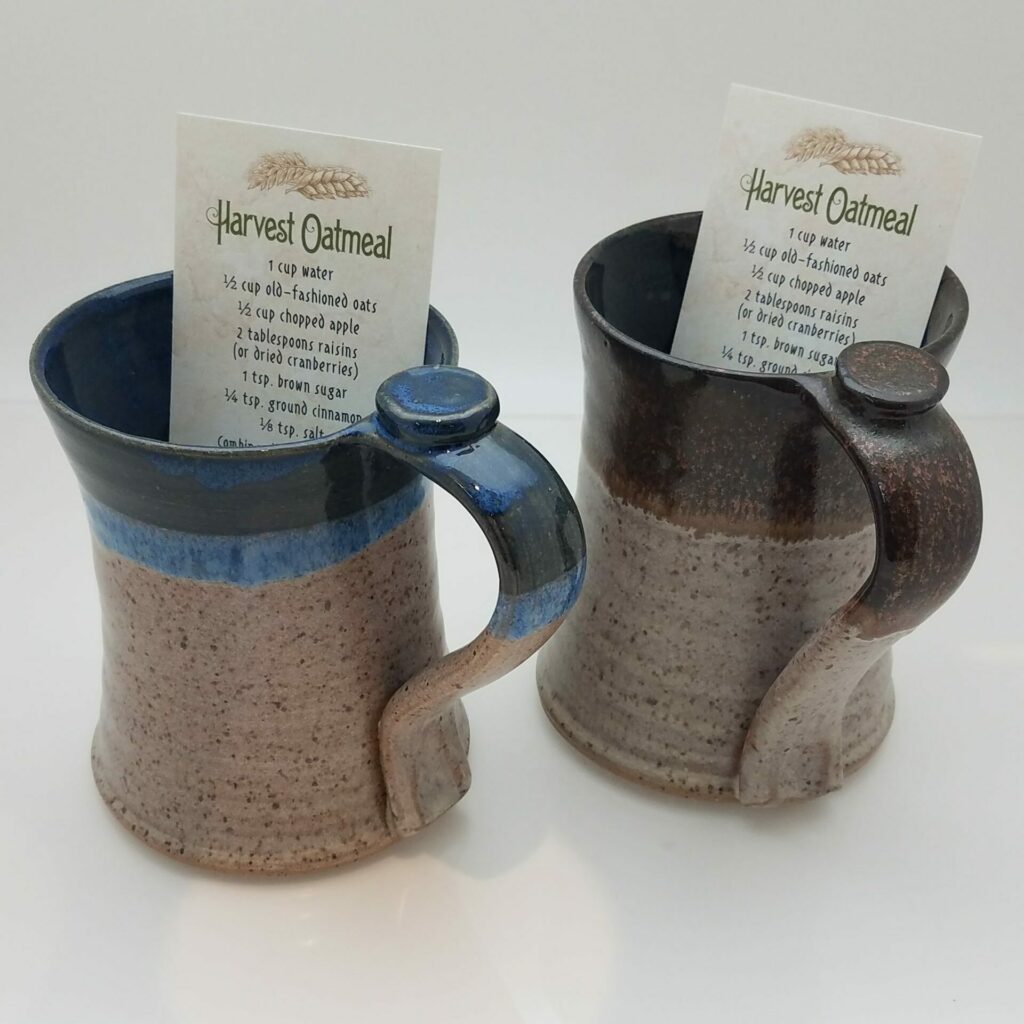 Cathey Chet's Ceramics: A Blend of Art and Utility Are you a lover of unique, handcrafted pottery that blends artistry with everyday practicality? Look no further. Cathey Chet, a dedicated potter since 2008, has been transforming simple clay into extraordinary pieces of art. By day, Cathey is a passionate school teacher, but as the sun sets, she dives into the
Read More »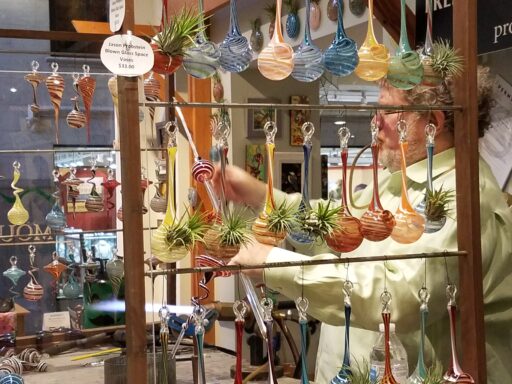 Jason will be blowing his unique Christmas ornaments here at Mountain Made