Comments Off

on Watercolor Paintings – by Asheville artist Sharyn Fogel

"Beauty is in the eye of the beholder, and I have quite an eye for finding that beauty in some bizarre places," says watercolor painter Sharyn Fogel.
She goes on to say,
"I was born in the mountains of Western North Carolina.
Eventually I will die here (not anytime soon, I hope.)
In the meantime I intend to paint everything about this area that I love.
That includes mountains, trees, old chairs, white squirrels, barns, houses and anything else that catches my eye.
WNC is my home.
I have no plans to leave…but I do plan to paint anything that's not moving."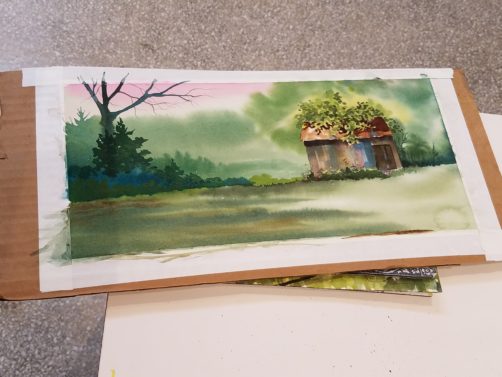 Sharyn Fogel is an award-winning artist who creates watercolor landscapes that vividly capture the natural beauty of the Great Smoky Mountains and the surrounding Western North Carolina (WNC) countryside.
She has been painting professionally since 1977. Her watercolors will draw you into a wonderful world full of vibrant colors and soothing scenic vistas.
Her artwork is so engaging that some have said that her paintings are like having a "colorful window into the outdoors".
We invite you to come by the Mountain Made gallery, in downtown Asheville, this Saturday afternoon from 11 to 4, and watch her live art demo.
…. (more…)