"Petal Paintings" & Floral Memories – Pressed Flower Art
Live Art Demo – Saturday, Oct 21, 2023 – 12 Noon til 3 PM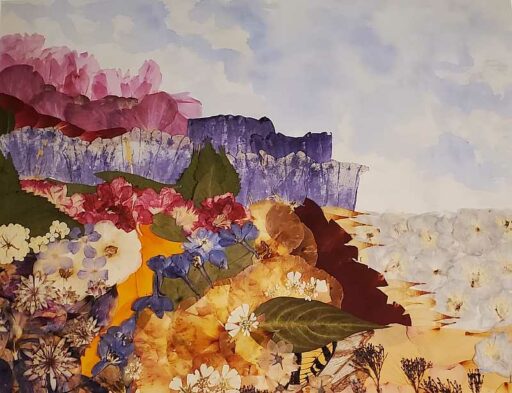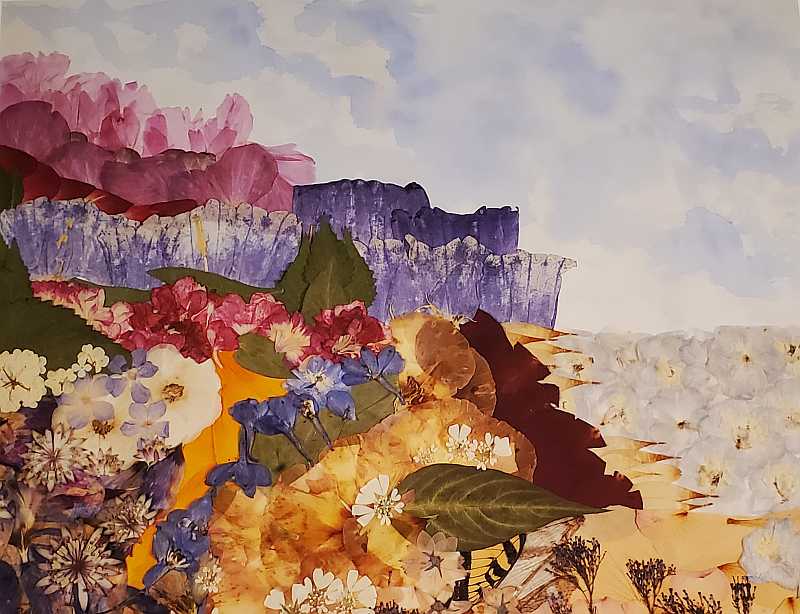 Discover the Alluring Beauty of Pressed Flower Art
Do you love flowers? Imagine a unique, eco-friendly artform that takes one of nature's vibrant elements – flowers – and turns them into timeless "still lifes" and "landscapes". Susan McChesney, a visionary artist, has broken the barriers of conventional painting and invites you to enter her world of beauty.
In her creative journey, Susan has transformed an unused flower press into an instrument of fantastic artistry. She hand-picks flower petals, twigs and leaves from a local farm, pressing them to reveal a vibrancy that resonates with life.
But she doesn't stop there. She uses these petal pieces to craft landscapes that echo the strokes of an exquisite paintbrush. Every aspect of her work mirrors traditional painting: the careful balance of color, shape, texture, and composition. Yet, because she uses dried petals and leaves as her medium, her work is on a level of its own.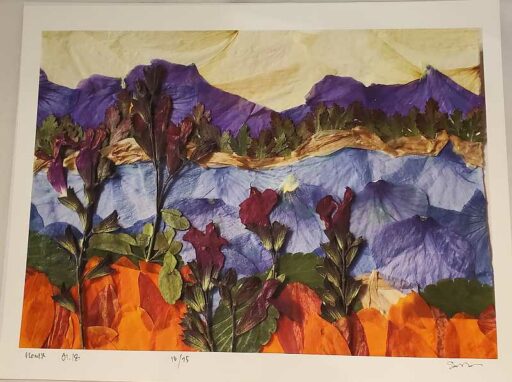 By using the fragile charm of nature's short-lived offerings, Susan's art is more than the physical elements she weaves together — her pieces capture the essence of the landscapes that surround us here in WNC.
Her art reflects her passion, her commitment, and most importantly, her heart. This isn't just art; it's her 'HeartWork.' Step into her world and prepare to be enthralled.
…
We invite you to come experience the vivid artistry of Susan McChesney's pressed flower creations on Saturday. Don't miss out on this extraordinary to watch Susan create her luscious pressed flower art live!  Come by Mountain Made Gallery to indulge your senses and perhaps purchase a piece or two to fill your home with the enduring beauty of Susan's natural canvas.