The Year 2020: A Public Art Project Update II – More News About the Book
|
Comments Off

on The Year 2020: A Public Art Project Update II – More News About the Book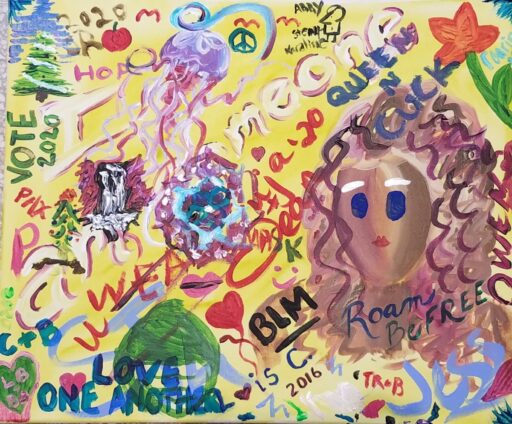 Just a short post to let you know that we have finalized submissions for our YEAR 2020 book project. We are in the process of scanning, editing and proofreading all the public 'graffiti" art and your written submissions. Our ETA for publishing is sometime during the first week of November 2020.
Watch this channel for more updates!
And if you want to come see the finished canvases for yourself then we invite you come by the gallery soon! Some visitors are buying them and the proceeds will donated to a local charity.
From the staff at Mountain Made Art Gallery…