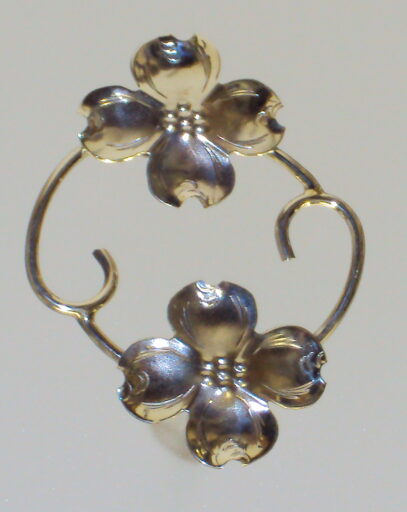 Stuart Nye Hand Wrought Jewelry
Here at Mountain Made, we are proud to celebrate Stuart Nye Jewelry's 90th year making beautiful handcrafted jewelry right here in Asheville, North Carolina.
Since 1933, Stuart Nye Jewelry has been crafting exquisite art jewelry, each piece a testament to the beauty of nature in our mountains and the skills of our local artisans.
Hand wrought has been said to be any jewelry that is "made skillfully by hand."  While handcrafted jewelry means that it is made by "human hands" not all jewelry pieces can make the claim of having been "Made Skillfully" … Stuart Nye
It is the Stuart Nye company's insistence on high quality, classic designs and superior workmanship that have allowed their jewelry to stand out for almost a 100 years!
A Journey of Local Craftsmanship
From its humble beginnings in the midst of the Great Depression, this Asheville, North Carolina-based company has grown into a respected name in the world of fine art jewelry.
Mr. Stuart Nye, the founder, started his journey with a few second-hand tools and a bit of silver. Despite having no prior experience in jewelry or metalwork, he had a keen eye for beauty and an unwavering faith in his abilities.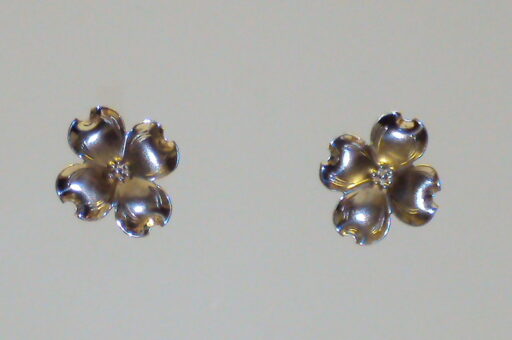 Through trial and error, he learned the craft of silversmithing, fashioning silver into leaves and flowers, especially his signature, Dogwood Blooms, a design element that has become a core characteristic of many Stuart Nye pieces.
The company has evolved significantly since its inception. From a room in an attic to a rustic building built specifically for the company in 1948, the "Shop" has seen numerous changes.
The range of products has also expanded, with the addition of copper during World War II's metal shortages and brass during the silver price explosion in the winter of 1979-80. The company has always been working to
The Art of Making Stuart Nye Jewelry
The beauty of Stuart Nye Jewelry does not come from sophisticated tools but from the inspiration that nature provides and the skill and dedication of each individual craftsperson.
The tools of the trade are simple ones, with chisels made from old files, punches from nail sets or common nails, and hammers and anvils reminiscent of an old school blacksmith shop.
Each piece of jewelry goes through a meticulous process. The outside shape is cut with homemade tools or metal shears, and design work is done with sharp chisels on the anvil.
Forming is done with blunt tools or hammers on a soft background, and any necessary assembly is done with an acetylene torch and silver solder. After a piece is cleaned and oxidized, it is polished, treated with an anti-tarnish, inspected, and attached to its individual display card.
Come Experience the Stuart Nye Difference
Stuart Nye Jewelry is more than just an accessory; it's more like a piece of art, a testament to the beauty of nature, and a symbol of the dedication and skill of the craftspeople who made it.
Experience the Incredible Backward Loop Earring, considered by many to be the lightest, most comfortable earrings you will ever wear … as they say "Your Ear Lobes will Thank you".
Mr. Nye's goal was always to produce the most extraordinary quality jewelry at a modest price so that ordinary people can own and enjoy it.  This goal remains at the heart of Stuart Nye Jewelry company today.
So why wait? We invite you to come by the Mountain Made Gallery and check out the beauty, craftsmanship, and comfort of Stuart Nye Jewelry, for yourself.