St. Patrick's Day Pinch?
|
Comments Off

on St. Patrick's Day Pinch?
Wear Green or Get Pinched?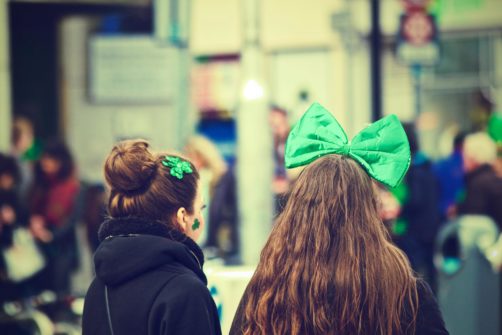 St. Patrick's Day Pinch? While we won't pinch you if don't wear green when you come by the store today, we invite you to check out some of our wonderful "Tipsy" Tumblers handcrafted by Asheville glass blower Terri Sigler.
Okay, we admit it you might not NEED any glassware but once you see these beautiful hand blown tumblers, you are sure to want them.
They made a great thank-you gift idea for you to take along if you are heading out this evening for a St. Paddy's Day party with a special  someone.
Not to mention, if you are hosting your own "wear green or get pinched" celebration this weekend, nothing makes a mini-bar or a party beverage table stand out quite like these super cool tumblers that "rock but never roll" and their companion blown glass pitchers:
"Tipsy" Tumblers and Pitchers by Asheville Glass Blower Terri Sigler
We invite you to come by Mountain Made soon or we will give ya a pinch! St. Patrick's Day Pinch any day pinch!