Decorating With Art Quilts
|
Comments Off

on Decorating With Art Quilts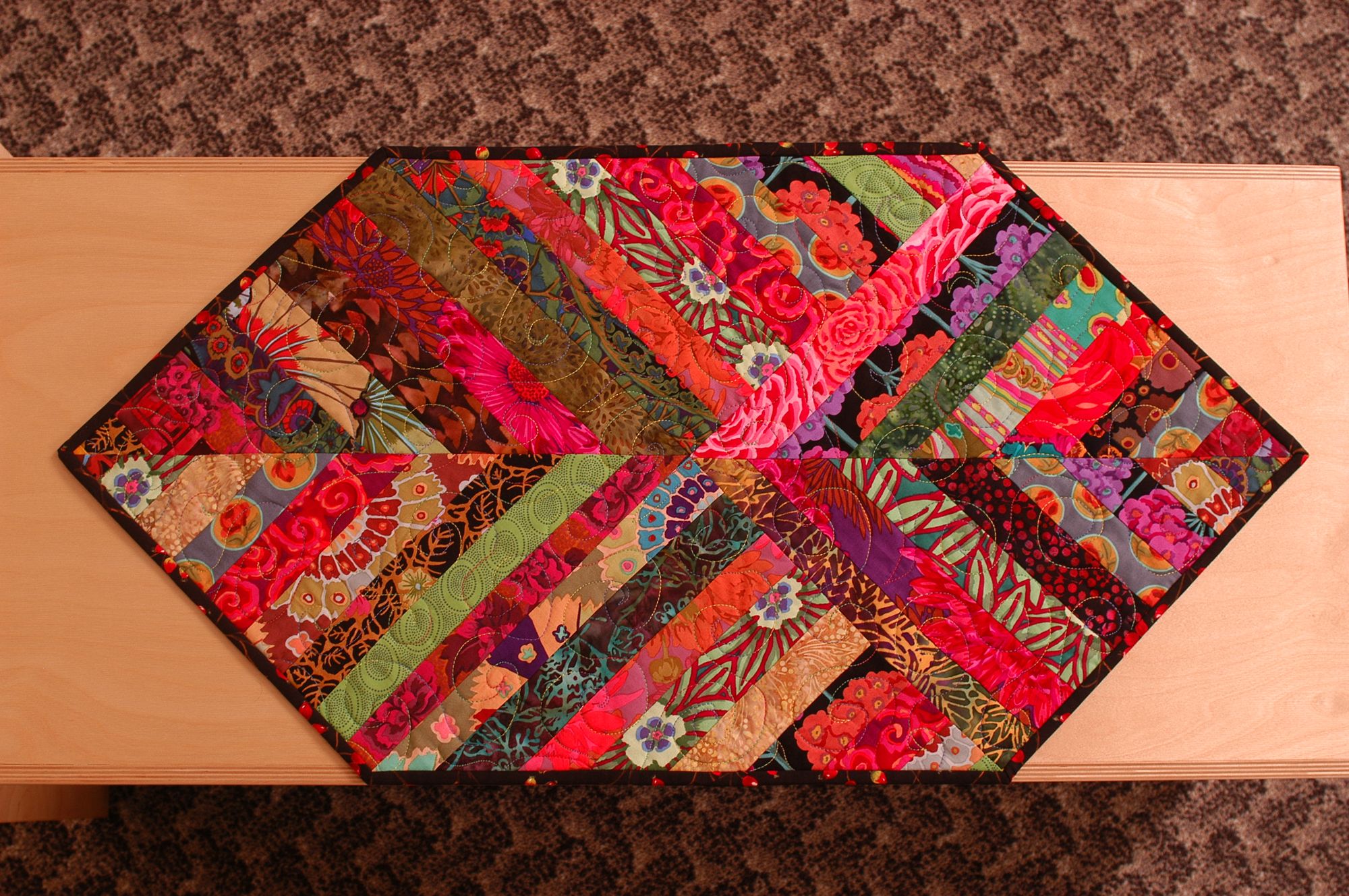 How to Decorate Quick & Easy with Elegantly Handcrafted Art Quilts
Decorating with Art Quilts is always trendy.People visiting our gallery always seem to be on the look out for new and interesting ways to display the art quilts they get from us. Decorating with art quilts is one way to show off the comforts of the home.
After looking around a bit we have uncovered both traditional and contemporary ways to make art quilts really stand out – other than to just 'hang them' on a wall some where.
Here are some tips we picked at AllPeopleQuilt.com:
Add Style to a Staircase
"Drape a quilt on the bottom of a staircase railing to fill hard-to-decorate spots. The quilt will add warmth to the wood or metal stair accents and keep the eye from looking through to other rooms."
Create Colorful Cupboard Covers
"Smaller quilts [like the one picture above from Nalan Weaver] can be draped over the door of a cupboard. Close the door slightly to keep the quilt secure. This is perfect for cupboards with windows, since it hides unsightly kitchen supplies or clutter."
Fashion for Your Side Table
"Lay a skinny table runner on a side table so it hangs down. It allows a peek at the quilt without overwhelming the decor of the room. Plus, if it hangs low enough, it can hide clutter on the bottom shelves of the table."
Add Flair to a Headboard
"Use a multicolor quilt as a headboard. You can easily change your bedding to a matching color for a quick update! Attach a hanging sleeve to the upper edge of the quilt, so the quilt can hang straight with little distortion."
Quilted Wall Art (Most Popular)
"Treat your quilt as a giant work of art. Hang it in a bedroom to create an accent wall. A simple design can pull colors from the room for a modern piece of artwork. Or a scrappy wall hanging can add warmth and interest to balance neutral furnishings."
As you can see there are many different ways for you to decorate your home or work space using art quilts. We invite you to come by Mountain Made art gallery – any time you are in downtown Asheville and see our art quilts for yourself.