Spring is Coming – We Have New Flower-themed Arts and Crafts
|
Comments Off

on Spring is Coming – We Have New Flower-themed Arts and Crafts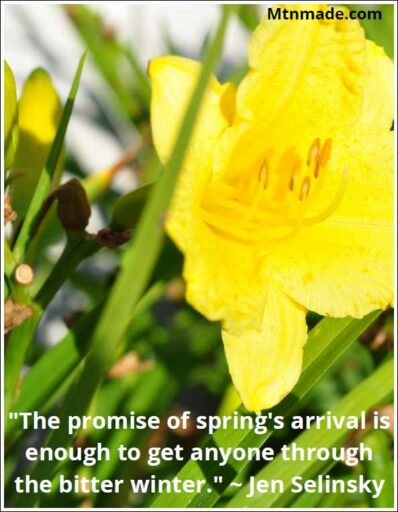 Flower-Themed Art from Mountain Made Gallery
Did you remember that Spring starts Sunday, March 20, 2022? I know…we almost forgot it, too. So much of the past two years has been doom and gloom. Months of uncertainty and worries and rightfully so.
Yet Mother Nature is moving forward.
Let us all move forward away from the bitter cold, the ills, the rumblings of war and political hard feelings into the sunlight of the world.
Did you know that natural sunlight can:
Improve your sleep cycles. …
Reduce stress. …
Maintain strong bones. …
Help keep the weight off. …
Strengthen your immune system. …
Fight off depression. …
Can give you a longer life?
So Spring is Coming!  And here are some of the new spring-themed pieces our wonderful Asheville and WNC artists have to offer…
FLOWER-THEMED ART
Well, we admit these are not live blooms but these whimsical origami paper flowers and mug bouquets and artful ceramic flower frogs for jars.
Ceramic Flower "Jar" Frogs by Joy Bennett
Psst…A flower "frog" is any device used to help you arrange flowers.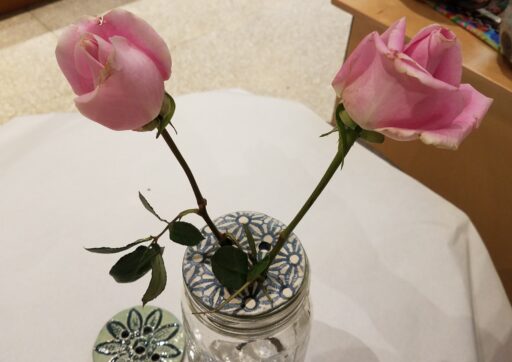 Jean Adams's colorful origami paper flowers