Shop Local: Asheville claims a top spot for local holiday shopping
|
Comments Off

on Shop Local: Asheville claims a top spot for local holiday shopping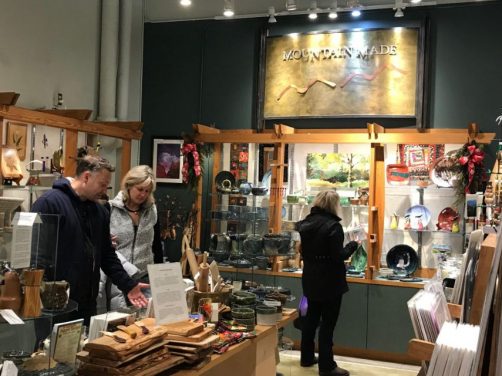 Mountain Made – Celebrates Local Makers
Did you know that according to according to a Yelp survey, Asheville is the second-best city in which to shop local during the holidays?
WLOS-TV says about the survey "[Asheville]…Coming in behind Laguna Beach, California, the top cities were ranked based on the highest Yelp ratings for businesses based on categories such as shopping, beauty and food."
Only one city per state could make to this nation-wide list and we are proud that Asheville has been chosen as the second best place to shop local this holiday season.
According to WLOS-TV, "The Grove Arcade is certainly a hot spot for shoppers, filled with locally owned art galleries, shops, salons and restaurants."
One art gallery in particular celebrates local makers – MOUNTAIN MADE.
"The owner of Mountain Made [Melinda Knies] says the store has been busy since mid-September as locals and tourists check off items on their wish lists."
"The owner of Mountain Made says since 2002, her store has been offering unique finds, which is a must to compete with big box retailers.
"I've been in retail for many, many years and what you have to realize is you have to offer something different. It's easy here, we have lots of options and wonderful options," said Knies."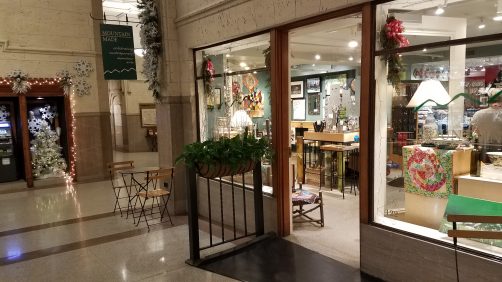 The next time, you're in downtown Asheville, we invite you come by MOUNTAIN MADE and browse our wonderful selection of local artists, craft makers, musicians and authors.