Robin Southecorvo Pottery
|
Comments Off

on Robin Southecorvo Pottery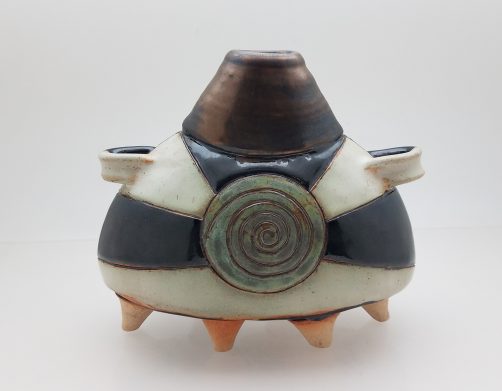 Southecorvo Pottery – Where fun and function meet
Asheville artist Robin Southecorvo says she creates functional pottery that is supposed to be used in our homes everyday.
As you can see below her work contains elements of both geometric patterns and curved shapes, as well as sculpted textures and colors derived from natural landscapes. Her pottery has both traditional and non traditional elements.
Robin goes on to say, "For decades, I have been a collector of objects. I have found objects on walks in cities, the woods and by the ocean. Bones, rusted metal, gourds and shells are just a few of the things that are incorporated in my work."
Her pottery designs, colors, shapes and patterns are inspired by nature, Ancient African Art, and modern art works.
We invite you to drop by the MOUNTAIN MADE gallery to check out the wonderful ceramic casserole dishes, bowls, covered jars and decorative containers Robin creates for yourself.