New Art from the Artists at Mountain Made
|
Comments Off

on New Art from the Artists at Mountain Made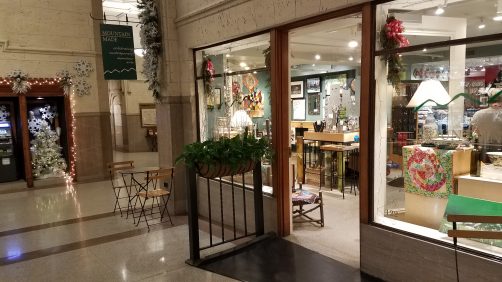 Mountain Made has some great artists as you might already know.
Our local artisans can take something that appears old and worn-out and up-cycle it into something fun yet functional.
Or create art that puts a new "tilt" on something that is seemly ordinary and ho-hum.
Which is why we are proud to showcase the whimsical artwork to two very different yet superb craftspeople: mixed media artist Jill Love and traditional glassblower Terri Sigler.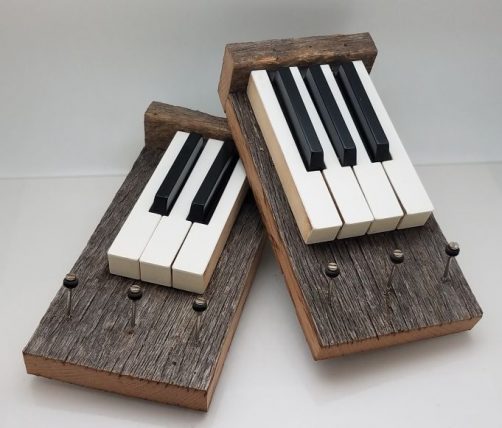 Authentic Piano Key Holders by Jill Love
A super cool home decor item just in time for the holidays! A really unique gift for music lovers. Hang items such as keys, lightweight bags, or jackets on any of the attached string dampers.
Jill Love, one of our most versatile artisans, just couldn't make herself rid of her old piano, so she decided to recycle and re-purpose the keys and other parts of her beloved old upright into artwork that other music lovers could share and appreciate.
These great space-saving key holders will make a musically whimsical addition to any wall, doorway nook, bedroom or playroom. Also perfect for hallways, offices or classrooms.
….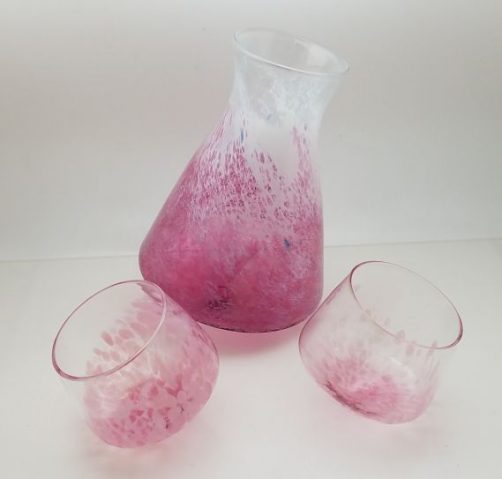 Hand-Blown Glass Decanter Set by Terri Sigler
Terri Sigler is Mountain Made's traditional glassblower.
The traditional method of glassblowing "…Requires the artist to mix sand, soda ash and limestone together in a formula. The artist then heats the mixture in a metal crucible.
The temperature is the same as molten lava from a volcano, approximately 2000 degrees Fahrenheit. Once this is done, a hollow tube is inserted into the molten glass.
This is called the gather as the artist is gathering glass onto the end of the tube [before starting the actual glass blowing process]."
Her work while initially more time-consuming than other glass blowing methods, is well worth the wait as you can see by her hand-blown "tipsy" wine decanter and tumbler set.
This lovely 5-piece set is a sleek, yet whimsical take on traditional wine decanters. A great gift idea for any wine lover you might know.
We invite you to come by Mountain Made gallery the next time you are in downtown Asheville and check out the work of these two great artists.
And don't forget to browse our 2018 Holiday Gift Guide if you are just too busy or live out-of-town.