"Oh, Good Gourd-y" – We've got Colorful, Autumn Gourd Birds
|
Comments Off

on "Oh, Good Gourd-y" – We've got Colorful, Autumn Gourd Birds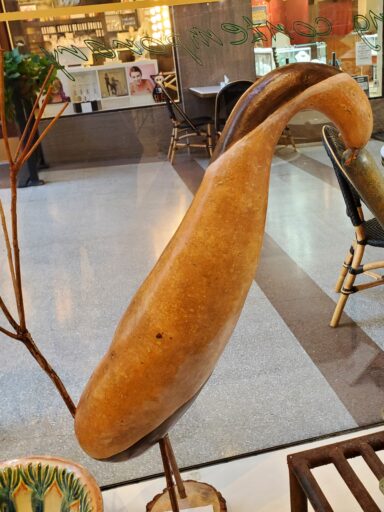 Unique Gourd "Bird" Art by Leon Bryant
Did you know… 
Gourds, like pumpkins can used to create art?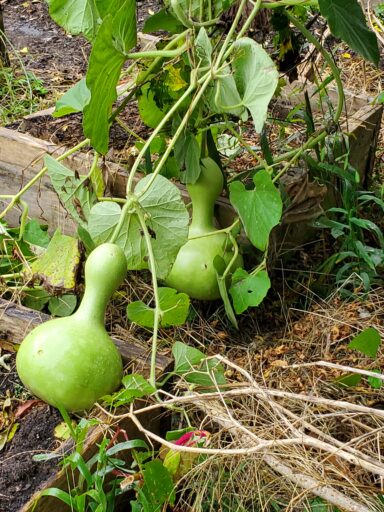 "Gourd art involves creating works of art using hard-shell gourds as the art medium. Typically, a harvested gourd is left to dry over a period of several months before the woody surface is suitable for decorating. Gourd surfaces may be carved, painted, sanded, burned, dyed, and polished. A wide variety of gourd shapes and sizes yields an array of art pieces, including: ornaments, bowls, sculpture, vases, and wall art such as masks."
As you can see local artist Leon Bryant uses these wonderful dried fruits in a very unique way.
Leon turns a simple gourd into whimsical , one-of-a-kind decor piece for just about any home, office or remote workspace nook.
First, Leon handles each one until he can envision how each unique bird design will go.  He sands, paints and dyes each one of these gourds by hand He carves holes to place the legs and "twiggy" tail feathers. He then mounts each bird on it's own log slice pedestal,
We invite you to come by Mountain Made to see Leon Bryant's Unique Gourd "Bird" Art for yourself >> Directions to Mountain Made, a Downtown Asheville Gallery