Holiday News Roundup for Nov & Dec 2021 – the folks at Mountain Made
|
Comments Off

on Holiday News Roundup for Nov & Dec 2021 – the folks at Mountain Made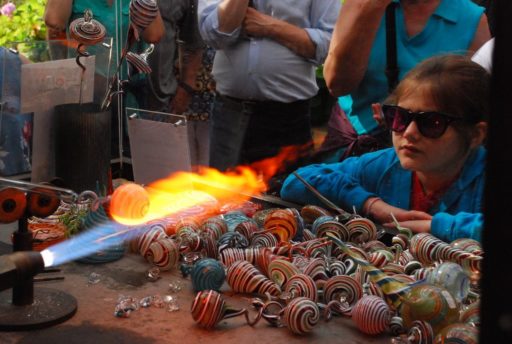 Fun Things to Do at Mountain Made Gallelry
During November & December 2021
….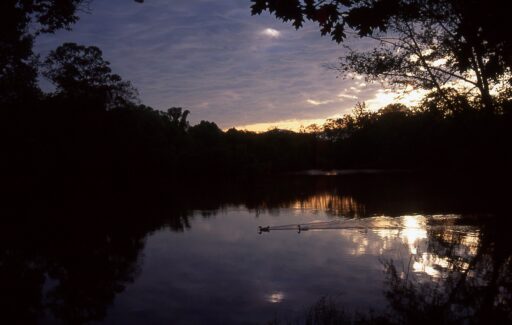 First on our holiday schedule is Carolina artist Catherine "Kitsy" Stratton
Mountain Made Gallery will be hosting a live art demonstration of Inspirational Paintings by Catherine "Kitsy" Stratton on Friday & Saturday (just after Veteran's Day) – Nov 12 & 13, 2021 from 1:00 pm to 3:00pm.
Kitsy will be painting one of her winter scene miniatures as a free gift for anyone who purchases one of her prints. Her prints start at a very affordable $25 and make great gifts for anyone who loves nature.
We invite you to come meet the artist and perhaps take home a piece of her artwork full of hope and inspiration.
And nowadays, who couldn't do with a little more hope for the future?
….
He's Back – Blown Glass Ornaments by Jason Probstein
Asheville's Favorite Live Glassblowing Demonstrations will start Friday, December 3, 2021.
Since 2010 master scientific glass blower, Jason Probstein has been presenting live glassblowing demonstrations here at our art gallery.
And once again we are proud to announce that Jason will be hand blowing his unique Christmas and holiday ornaments here at Mountain Made starting in December: every Friday, Saturday & Monday from 10:30am to 4:00pm.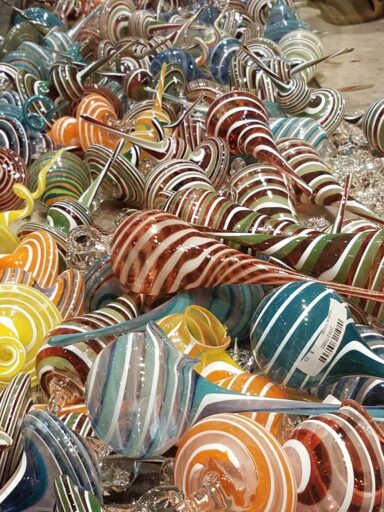 ….
Tis the Season for Making Family Memories!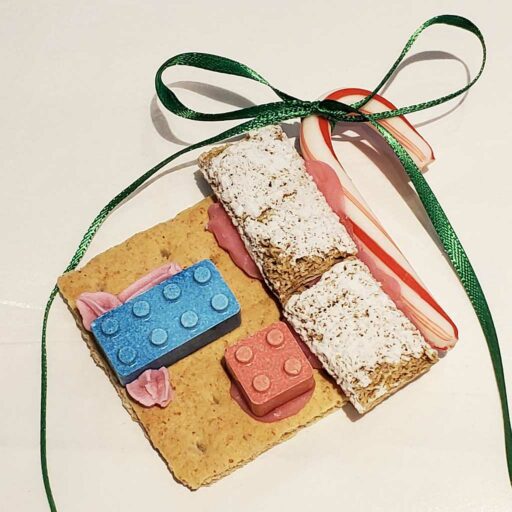 Kid's Holiday Ornament Workshop
Friday, December 10th from 3pm to 6pm
Saturday, December 11th from 10am to 6pm
We invite you to drop by Mountain Made and let your children express their creativity and holiday spirt by creating their own personalized ornament – made with toy block candy, cake icing and graham crackers. These special decorations will let everyone you know that this year's holiday season really is something wonderful.
….
OTHER HOLIDAY SEASON DATES TO REMEMBER
Grove Arcade's Winter Wonderland starts November 18th, 2021
Mountain Made will be CLOSED Thanksgiving, November 25, 2021
Mountain Made will be OPEN Black Friday, November 24, 2021
Small Business Saturday, November 27, 2021
Channukah starts Sunday, November 28, 2021
Live Glassblowing Demonstrations end the week of December 20th (or as long as Jason's gas supplies last)
Mountain Made will be OPEN, Christmas Eve, December 24, 2021
Mountain Made will be CLOSED Christmas Day, December 25, 2021
Kwanzaa starts Sunday, December 26, 2021
Mountain Made will be OPEN, Friday, New Year's Eve December 31, 2021
….
And last but not least…
US Postal Holiday Shipping Deadlines for the Lower 48 States in US
First-Class Mail® Service Dec. 17
Priority Mail® Service Dec. 18
Priority Mail Express® Dec. 23
NOTE: Let's be face facts here. Due to shipping delays and staff shortages, we can not guarantee that USPS will be able to deliver your packages on time. So please order from us as early as you can, and we will ship them out as soon as possible. Or if you live nearby, we are always happy to set aside your gift purchase until you can pick it up!