Mountain Made's Books of Summer – 2020
|
Comments Off

on Mountain Made's Books of Summer – 2020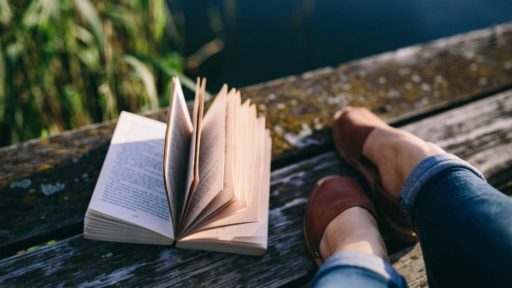 Did you know that summer officially ends on September 22? Gosh, where has the time gone? Okay, we admit we've all be a bit more preoccupied than normal…but we won't get into it here.
So if you are currently on a "staycation" and are just exhausted by all the bad news and too much binge TV watching, we have the fix for you.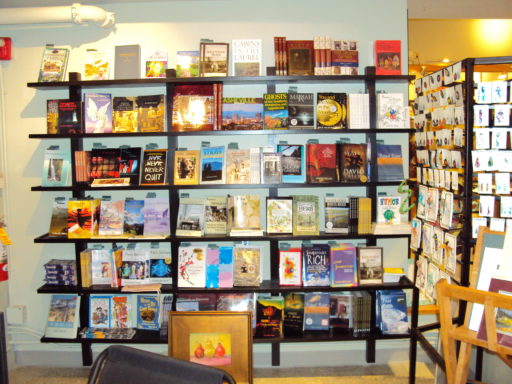 We have books! A lot of books.
Yes, whether you reading poolside, at the lake or just under a shady tree in the backyard, there's still plenty of summer time left if you haven't reached your summer reading goals yet.
We invite you to come by the gallery and grab a few new books to read. Remember all of the books on our shelves are created by our wonderful Western North Carolina authors and writers!
Our 7 Popular Mountain Made Writers
Jeanne Charters
Jeanne Charters grew up believing she'd be a stay-at-home mom and live in her hometown for the rest of her life, but life threw her curveballs. When her first husband took a job in Chicago, Charters experienced her first culture shock. Many more would follow.
After four children and a divorce, Charters ended up in Albany, New York, where she met and married Matt Restivo, her husband of 35 years and counting. When it came time to retire, Jeanne and Matt moved to Asheville, NC. Since then she started writing in earnest: columns for magazines and newspapers and finally, novels.
….
Pat Christy
Pat Christy is definitely one of Mountain Made's more imaginative writers. She has authored two books in her spiritual fantasy adventure series, THE LAST SCROLL: The Education of Temple Fox and The Return of the Ka and the Mending of the Su.
Pat still considers herself to be a "bit of novice" despite the fact that she has written everything from plays to book length fiction to poems and long, long letters to friends about her psychic/spiritual adventures.
….
Nancy Dillingham
Asheville writer and educator Nancy Dillingham is a sixth-generation Dillingham from Big Ivy in western North Carolina. She also one of Mountain Made's most popular local poets and is our "virtual demo" artist for the year 2020.
Nancy's poems, short stories, and commentary have appeared in many regional literary journals and newspapers such as the Raleigh News & Observer and our own Asheville Citizen Times. She is the author of nine books of short stories and poetry.
….
Madeleine Kay
Considered America 's leading expert on serendipity, Madeleine Kay brings the wisdom, passion and playfulness of serendipity sprinkled with her own unique brand of practical, down-to-earth common sense to help people get, claim and enjoy the joy and riches they desire.
Her bestselling books Serendipitously Rich and Living Serendipitously are beloved by thousands and she is considered to be an unconventional success and motivation coach, maverick entrepreneur.
Celia Miles
Local writer Celia Miles is a native of Appalachia, born in Western North Carolina, and, except for brief stints in Massachusetts and Virginia, plus college in Kentucky and Pennsylvania, has lived here all her life.
Celia has written 10 novels (so far) and co-edited 4 books of women's short stories and poetry.
….
William Stanish
Just in time for the modified baseball season…
William Stanish was born in the Chicago area but now makes his home in Asheville. He grew up playing Little League Baseball, and following both the Cubs and White Sox as they tried, with futility, to win pennants and World Series. He eventually became a statistician and computer programmer but he never lost his love for baseball.
Over the years, he began to write poetry on certain occasions when an event would strike a passionate chord within him. He writes in the "old style" of poetry, where rhyme and rhythm are integral components of the craft.
Barbara Swell
Cookbook author Barbara Swell says, "When I was 21, I moved into what would become a long succession of off-the-grid 19th century dilapidated farm houses in rural southwest VA, complete with chickens, pigs, bunnies, bees, and a donkey. With a well bucket in one hand and a chainsaw in the other, I made myself a home-spun life."
"Inspired by those homesteader years, the women in my family, and my many elderly Appalachian farm women friends, I've spent a lifetime learning about old-timey cooking, home-making wisdom, and heirloom gardening and gathering. And that's what I'm sharing with you inside my cookbooks."
We invite you to come by the gallery and check out our little bookshop for yourself. Or if you like order something just drop us an email. Directions to > Mountain Made Gallery