Discover the Chic Elegance of Locally Handcrafted Bags
|
Comments Off

on Discover the Chic Elegance of Locally Handcrafted Bags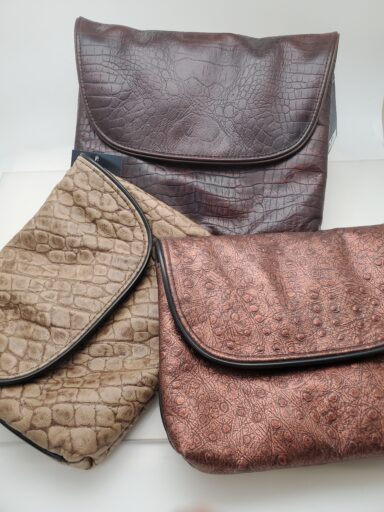 Handheld Leather Bags by Sandy Hall
Mountain Made is kind of in the business of unveiling the undiscovered treasure troves of Asheville and Western North Carolina. So imagine this … Lovely handheld leather bags that merge elegance with functionality, each piece echoing the rich craft traditions of the region along with modern style.
Welcome to the world of Sandy Hall Collections of clutch bags and pouches, the perfect companions to elevate your style quotient and hold your essentials securely while traveling.
As you stroll through the vibrant streets and avenues of downtown Asheville, you'll find these locally-crafted bags effortlessly blend both fashion with practicality.
Be it an evening at one of our award-winning restaurants or a casual day exploring the city , our these "envelope" bags and phone pouches are the perfect pick. Compact yet spacious, they are designed with the modern traveler in mind.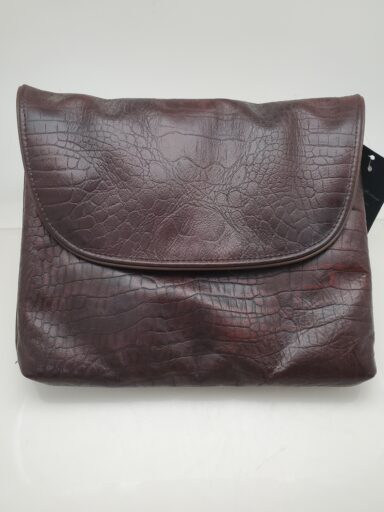 The larger handheld bag, while spacious is still slim and sleek, and is reminiscent of an envelope with a classy rounded flap. The charm doesn't stop there. Made of high-quality stamped leather, the clutch is ideal to safely tuck away your phone, coin purse, credit cards and cosmetics.
Intriguingly, our smaller Sandy Hall handheld pouches, crafted to be slipped seamlessly within a larger handbag, tote or backpack, since they are devoid of any strap or handle!
The small bags are thoughtfully designed with three side pockets – perfect for your IDs, pens, or credit cards – and a generously sized main interior.
These 3 clutch/pouches, fashioned out of soft stamped leather like satin feature sturdy hook and loop closure, making them the perfect hideaway for your phones ID's, jewelry, coins, or makeup.
Every clutch or pouch in the Sandy Hill Collection is a testament to the skill and creativity of our local artisans. Each piece is lined with hand-sewn high-quality fabrics, ensuring longevity while adding a touch of bespoke luxury.
For those seeking more room, the larger pouch is the one for you. Featuring two side-pockets, it comfortably accommodates a large-screen phone with a full sized wallet, while still leaving ample space in the main interior.
If you are a discerning visitor to Western North Carolina, we invite you to come by Mountain Made so you can see these wonderful bags and don't miss this opportunity to add these locally, handcrafted leather bags to your collection.