We Can Not Tell a Lie – This Chocolate-Cherry Cake is Great for President's Day!
|
Comments Off

on We Can Not Tell a Lie – This Chocolate-Cherry Cake is Great for President's Day!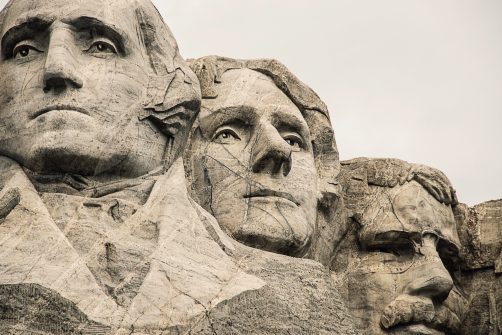 President's Day is Monday, February 19th
American folklore claims that our founding father, George Washington, as a small boy chopped down a cherry tree and when questioned about it  was unafraid to tell the truth – a sign of his sterling character.
Well I always figured if George had lived at my house, truth or not, he would have gotten his little behind tanned good & proper using a branch from that  downed tree!
But in honor of George's birthday week, we are sharing with our readers another great recipe. Based on two of my favorite things: chocolate and cherries…
–
CHOCOLATE-CHERRY CAKE
1 package any chocolate cake mix
1 can (21 ounces) cherry pie filling
2 large eggs
1 teaspoon pure almond extract
–
Baking Instructions
Grease and flour a 9×13 inch cake pan.  Pre-heat oven to 350 deg.  Put all ingredients in bowl of electric mixer.   Mix on low for 1 minute stopping to scrape down sides of bowl.
Increase mixer speed to medium for 2 minutes, stopping to scrape sides as needed.  The batter should look thick and well blended. Pour batter into prepared pan and smooth out with rubber spatula.
Bake until it springs back when lightly pressed with your finger and just starts to pull away from the sides of the pan.   30 to 35 minutes.  Remove from oven and let cook while preparing glaze.
–
Glaze:
1 Cup sugar
1/3  Cup butter
1/3 Cup whole milk
1 package (6 oz./1 cup) semisweet chocolate chips
–
Glaze Instructions:
Place the sugar, butter and milk is a small saucepan over medium-low heat and cook, stirring constantly, until the mixture comes to a boil. Boil, stirring constantly, for 1 minute.
Remove from the heat and stir in the chocolate chips.  When the chips have melted and glaze is smooth, pour over the warm cake so that it covers the entire surface.  The glaze will be thin but will firm up.  Cool before serving.
Store covered room temperature for 5 days, refrigerate for up to 1 week, or freeze, wrapped in foil for up to 6 months.