Explore Local Cat Art with Us this Month
|
Comments Off

on Explore Local Cat Art with Us this Month

Asheville Cat Artwork
Ceramics, Cards, Paintings and Prints
February is known as a time to celebrate love and offer our devotion to those we love.
And who better understands this than cats?
Cats understand how we feel about them. They don't care, but they do understand.
That's certainly been true in my life. How about yours?
So in honor of these delightful yet haughty fur-balls here at MOUNTAIN MADE we have collected just a few of our cat-themed artwork together for your pleasure here in this blog post.
While no one really knows actually when in history first came into our lives (and into our homes), cats have always played in human history…
Original Art Greeting Cards by Diane English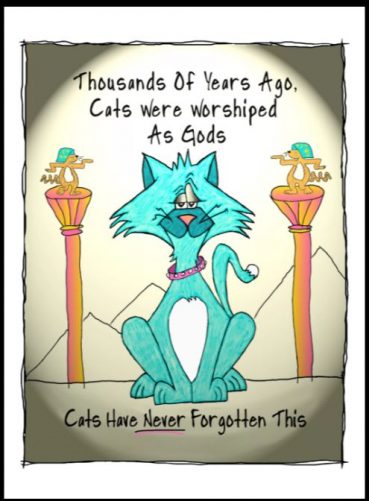 "Cats were once worshiped as gods…and they never let you forget it"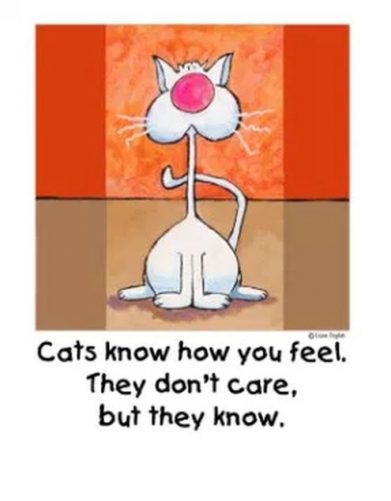 "Cats Don't Care"
"Cats Don't Care and don't you know it. I've had cats all my life and adore them. Some have even met me at the door when I've come home.
But frankly speaking, they could care less whether I come home or a monster met them at the door as long as someone feeds them."
….
Paintings & Prints by Constance Vlahoulis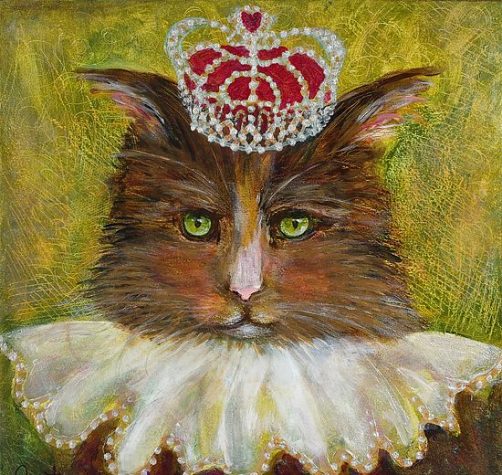 Royal Puss
"Cats truly believe they are descended from royalty"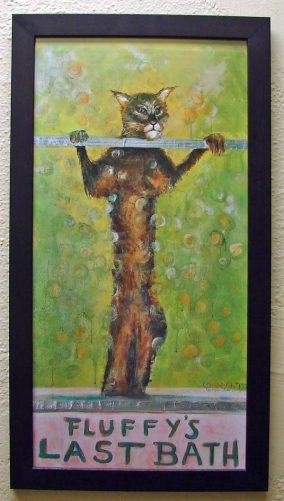 Fluffy's Last Bath
"The supreme art of war is to subdue the enemy without fighting. HA!"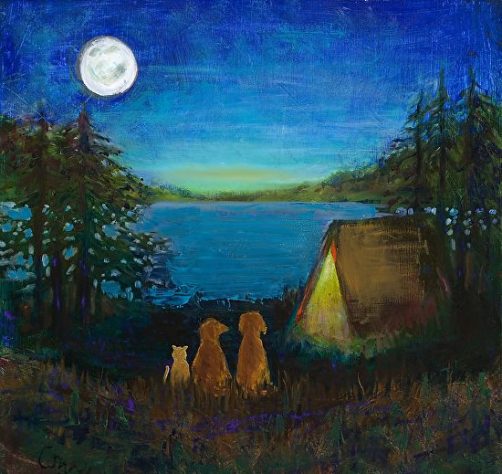 Two Dogs and A Friend (Camping)
"One of the most beautiful qualities of true friendship is to understand and to be understood."
….
Ceramic Jewelry Holder by Jean and Carl Saake
"Ring" Tail Cats
"Women and cats will do as they please, and men and dogs should relax and get used to the idea."
….
Polymer Clay Cats – Pins & Pendants by Judy Tanner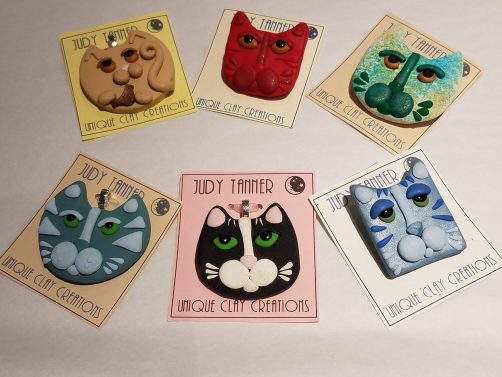 We invite you to come by our gallery in downtown Asheville to check out our cat artwork for yourself.
And did you know that February is also National Cat Health Month?
One great way for pet parents to show their kitty companions how much we care is to schedule a visit to your local vet for your fuzzball's annual checkup!