"These Trees" Book Signing by Ruthie Rosauer
|
Comments Off

on "These Trees" Book Signing by Ruthie Rosauer

"These Trees" by Ruthie Rosauer
Mountain Made, a downtown Asheville art gallery is proud to host a book signing by local landscape photographer Ruthie Rosauer on Saturday March 31, 2018 from Noon to 3pm.
According to a interview she did for the Laurel of Asheville :
"The word 'love' doesn't quite do justice to my feelings about trees, Rosauer says. "There are trees that just make me drop to my knees in wonder. Trees that stop me in my tracks and draw me in to trace their bark with my fingers or peer through their leaves to try to see the landscape framed through the foliage."
She carries camera and tripod almost everywhere she goes. "For the past few years," she says, "we have chosen our travel destinations based on the trees I hope to see."
About the book "These Trees"
Author & ​Photographer Ruthie Rosauer's interest in photography came about when she moved to Hendersonville NC some five years ago. Rosauer says that she photographs trees simply because she loves them.
In her book THESE TREES she shares with other nature lovers a collection of the many, many photographs she has taken of trees at home and in her travels around the United States.
The book has over 140 color images but to keep you company on your walk through these wonderfully vibrant woods of "tree bark with initials carved upon it, dogwoods in bloom, and a tree holding its own yoga pose"…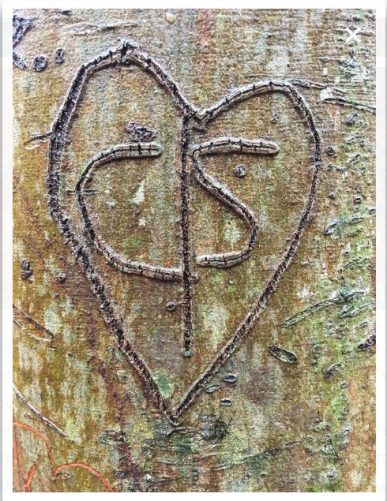 …The book also includes twenty five poems penned by twenty poets such as regional favorites like "Carol Pearce Bjorlie and Jean Cassidy of Asheville, Annelinde Metzner of Black Mountain, Robert Ratliff of Boone and Kate Stockman of Hendersonville".
We invite you to come by Saturday (March 31 at the Mountain Made art gallery) to speak with Ms. Rosauer about her work and grab a copy of her new book and settle companionably next to "a mimosa flower standing pink against a sky of pure blue".