Ceramic Apple Pie Baking Dishes by Cathey Chet
|
Comments Off

on Ceramic Apple Pie Baking Dishes by Cathey Chet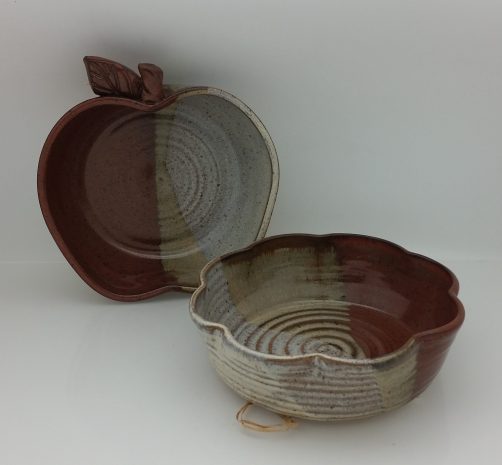 Ceramic Apple/Fruit Baking Dish made by Asheville potter Cathey Chet
There's a bit of a bite to the air this autumn (even during our recent spell of warm weather). Crisp mountain air here in the mountains means one thing…there's still time left to go apple picking!
Now if you are already here in WNC you can easily find great family run apple orchards in the area.
Apple season also means it's a wonderful time for you to indulge yourself with local apple cider, apple sauce, apple butter and of course homemade apple pies…. yum!
When you think about making the perfect apple pie, you never want to have a soggy crust or burnt edges.
Did you know that the dish that you bake your pie in makes a HUGE difference in how it turns out?
Here's where we can help…we recommend using one of Cathey Chet's popular ceramic Apple-Pie-for-Two baking dishes or one of her cheerful apple-shaped Apple Crisp bakers.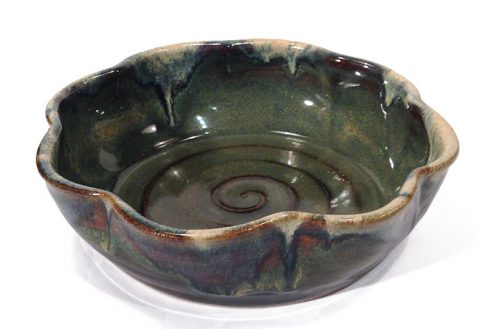 People love Cathey's pottery because when it comes to baking pies, size matters.
Her two or single-serving sized ceramic dishes allow just about anyone to make an apple pie that isn't sloppy on the bottom or too brown on the top.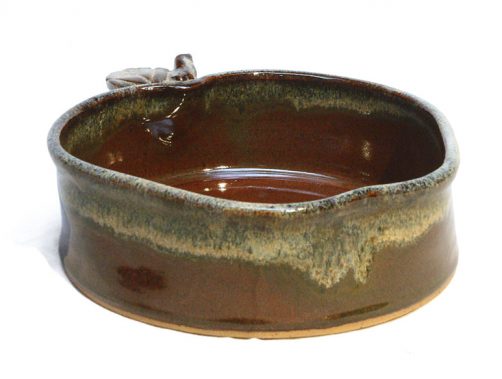 And her ceramic dishes can go straight from the frig to your oven OR the microwave for easy reheating.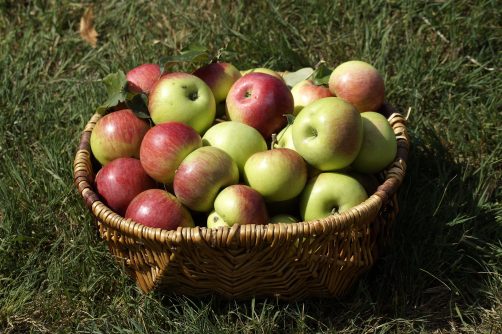 So even if you can't get to a local apple orchard this year, you can always grab a couple pound of apples from your local store or fruit stand, come by MOUNTAIN MADE to pick out one of Cathey's fabulous fruit baking plates and get started baking.
….
About Asheville potter Cathey Chet – From Earth to Art
Cathey says about her work:
"We started creating pottery in 2008, mostly simple forms utilizing simple glazes appropriate for everyday use.
We've been inspired by the many potters in western North Carolina and the foothills, and regularly take pilgrimages to the Seagrove area for inspiration.
After a few years of experimentation we've developed a simple rustic line of stoneware shapes and colors, all dishwasher safe and lead-free."