Autumn Leaf Art – Every Saturday October 2021 – "No Talent Required" Public Interactive Art Project
|
Comments Off

on Autumn Leaf Art – Every Saturday October 2021 – "No Talent Required" Public Interactive Art Project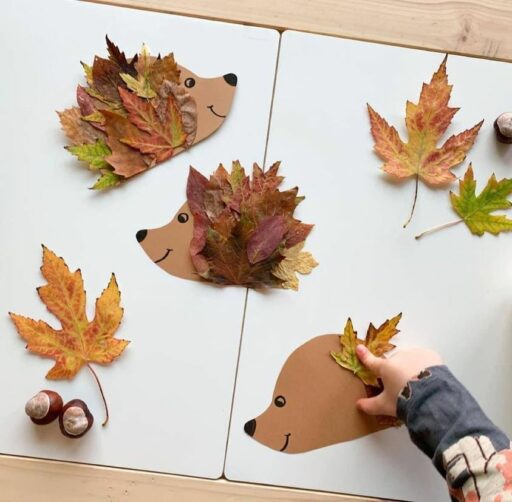 "Fun Things to Do in Asheville"
Is this you…
You are on a weekend get-away with the family but your kids are getting bored?
You came to Asheville to check out the Smoky Mountains, visit the Biltmore and maybe get some early Christmas shopping done.
But the kids are driving you a little crazy!
If this sounds like familiar, then you should come by the Mountain Made Gallery Saturdays (11:00AM – 5:00 PM) for one of our (slightly) famous Interactive Art Projects.
This weekend our public art project is entitled "Autumn Art with Leaves – Fun with Hank & Hortense Hedgehog".
Did you know that the name Hortense is Latin for "she of the garden"? What better way to welcome the Fall than with creating "animals" with fall leaves?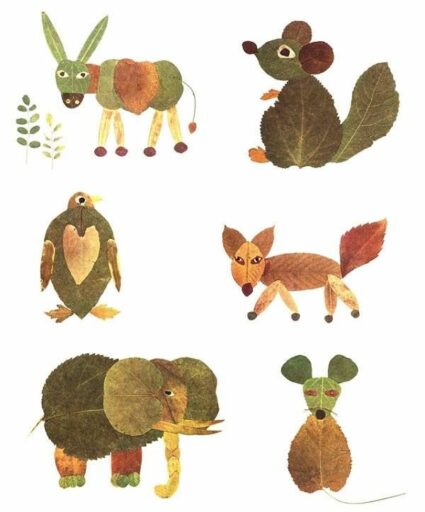 Interactive art is basically a project that are created by the public, allowing our gallery visitors to engage in and become a part of the artwork process.
Leaf art is a simple yet fun way to engage the attention of children (of all ages). It is also unique way for your children to take a piece of the mountains home with them … and you finally get time to do some shopping.
We will provide you everything you will need to have a great time: leaf animal ideas, paper cut-outs, glue and of course, interesting looking leaves.
You can even keep the youngins entertained by having them find their own fallen leaves as you walk around downtown.
So if you and your family or friends are out and about downtown Asheville this Saturday, we invite you to come by to flick and stick foliage into art! Directions to Mountain Made, a downtown Asheville art gallery.