Halloween Jack O Lanterns by Edwin Knies – Metal Art for Yards, Porches or Table Top Party Décor
|
Comments Off

on Halloween Jack O Lanterns by Edwin Knies – Metal Art for Yards, Porches or Table Top Party Décor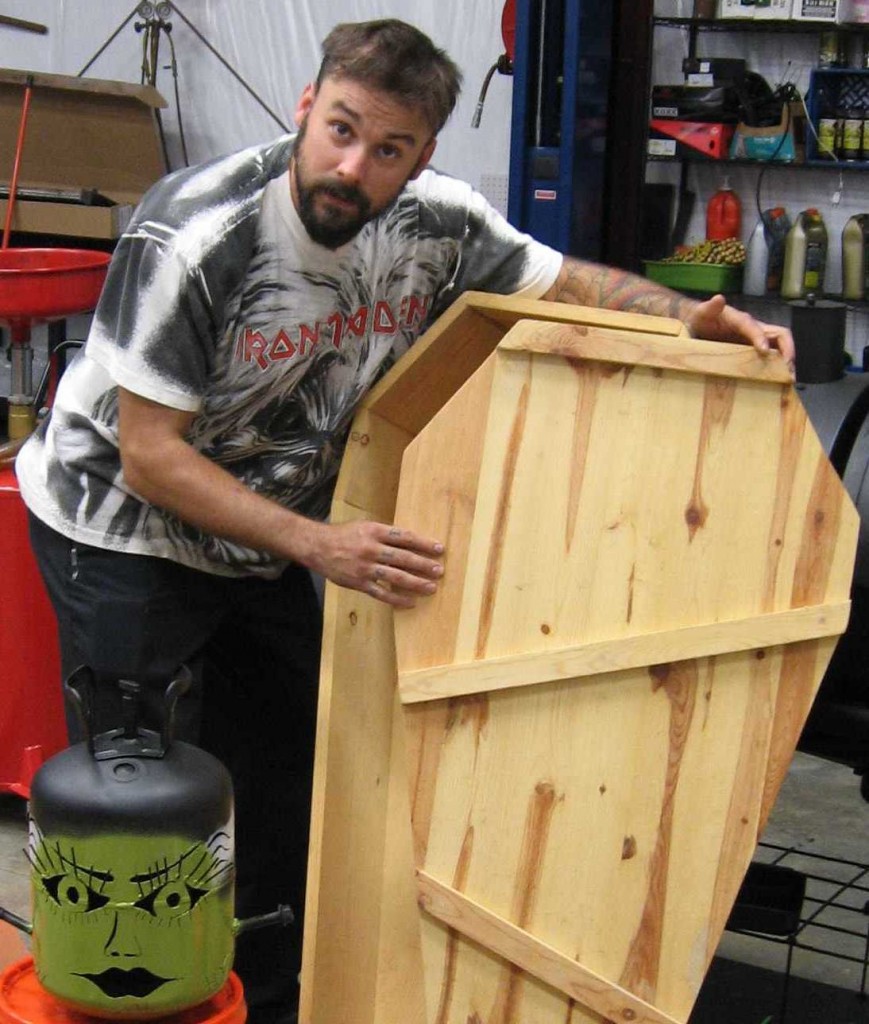 "Metal Jack O Lanterns by Edwin Knies are Back!"
 Is it time to get your "Halloween Boo" on?
Never fear, we got some lovely, creepy Jack O Lanterns ready for you this year…
Yes, we just got these wonderfully spooky Halloween lanterns just a week ago but we are already down to just a handful of the big guys and a limited selection of the Edwin's new "little" devils, ghosts, ghouls or pumpkins!
Edwin draws a one-of-a-kind design for each Jack O Lantern face,  attach various metal bolts and "hair style" and then hand paints each one.
NOTE: these wonderful lanterns are handcrafted from upcycled metal tanks. Once each tank has been carefully depressurized and cleaned out by Edwin before he starts to work on them.
These Jacko Lanterns make  perfect seasonal gifts when you add mini led "fairy" lights or flickering "flameless" candles!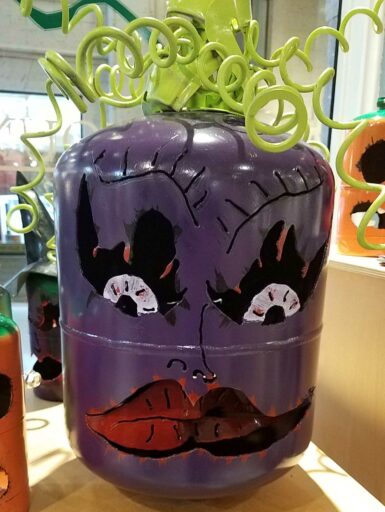 On his larger signature pieces he carefully cuts out little access hatch on the back so you can place live candles inside if you want.
Each lantern can be adapted for use with simple electric string lights, or just for fun – hidden audio players to broadcast creepy Halloween sound effects!
Since we have so few left, we invite you come by the gallery this weekend or call us today to check out this very limited selection of fun, Halloween lanterns. See for yourself…
Metal Yard Art – Halloween Jack O Lanterns
[click photos to view close-ups15]