Your 2018 Christmas Countdown…
|
Comments Off

on Your 2018 Christmas Countdown…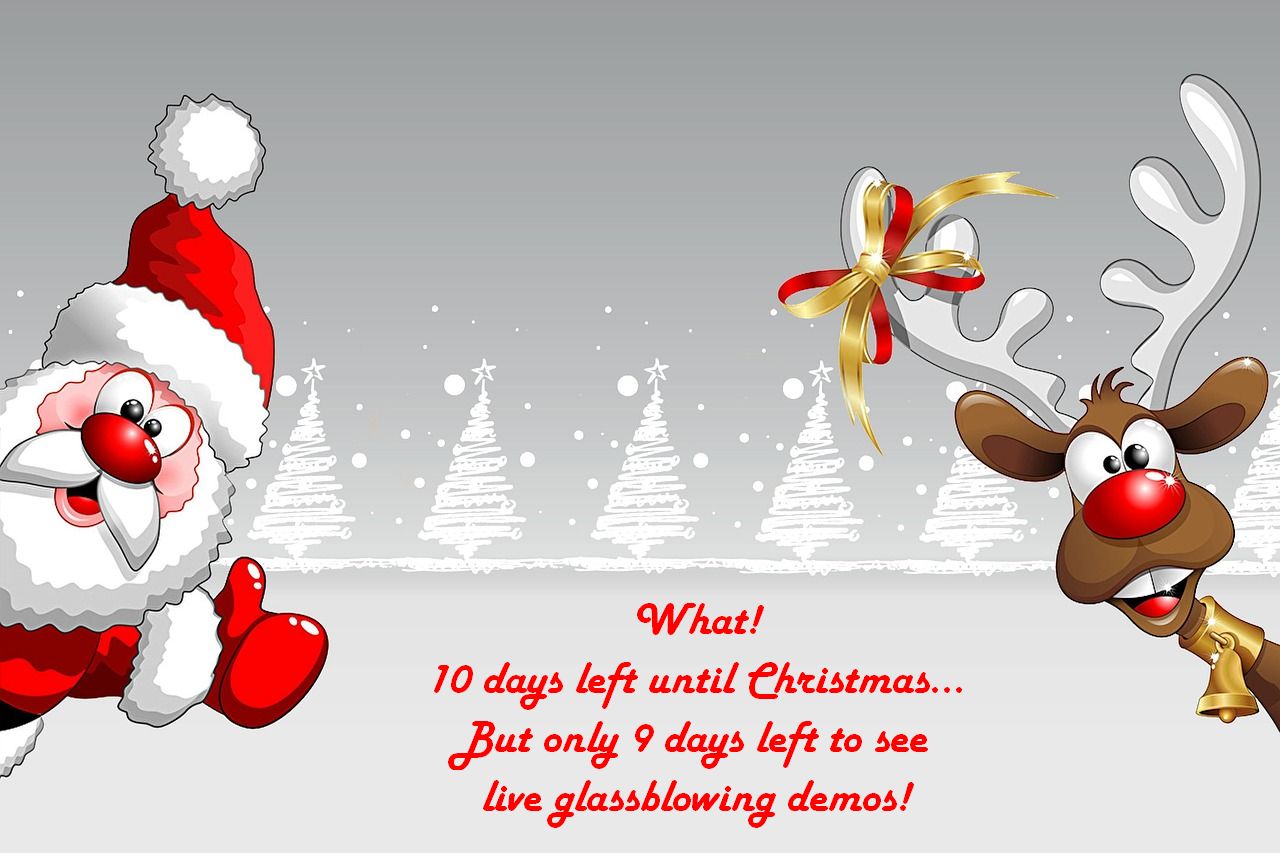 As of right now there are 10 days left until Christmas 2018!
But are ONLY 9 days left to watch a live glassblowing demo right here at the Mountain Made art gallery.
Since 2010 master scientific glass blower, <Jason Probstein> has been presenting family-friendly glassblowing demonstrations in his pop-up studio.
This season Jason will be creating his unique Christmas ornaments LIVE until December 23rd, 2018.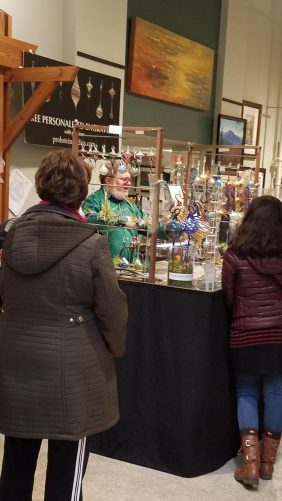 We invite you to check <Jason's glassblowing schedule> and come by soon because those final days can go by very fast. Okay maybe not as fast reindeer can fly but pretty darn quick.
Directions to Mountain Made (downtown art gallery Asheville, inside the Grove Arcade).