Will there be a Black Friday sale at Mountain Made?
|
Comments Off

on Will there be a Black Friday sale at Mountain Made?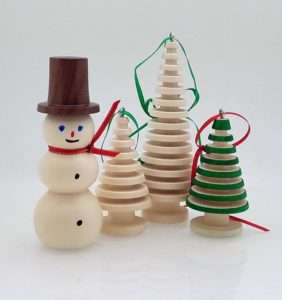 Black Friday Sale?As you can imagine, that's a question we get asked quite a lot around this time of year. To answer it, we've created a quick blog post for you.
Read on to find out…

In short, we don't do a Black Friday Sale or any other seasonal holiday sale anymore.
Not having holiday sales is not because we forget about these occasions or because we just don't care about them.
We do love the holidays!
However, we have some very strong reasons for not participating in sales. Here are the most important ones: Fairness, Buyer's Remorse & Respect for our Local Artists.
Imagine you had come into the shop just 3 weeks ago and now you find out that we are offering some crazy discounts on Black Friday.
How would that make you feel?
Disappointed? Betrayed? Maybe even a bit angry? Those are not feelings we want our customers to have.
We strive to treat every single one of our customers fairly and we do not want anyone to feel any buyer's remorse.
Which means we offer premium local arts and crafts at fair prices all year long…prices set in partnership with our artists.
Often visitors believe that our artists pay to show their work at our gallery or that we buy all the art outright, so we should be able to offer the public 'deals' or put items on 'sale' on demand.
In fact, many of our artists offer their work in our galley on commission.
This means our gallery provides the artist with a space to exhibit their art and the artist provides us with beautiful and unique pieces.
No money changes hands up front!
This also means no gallery works against its own artists; we would only be hurting ourselves if we did.
So we work personally with each artist to set a fair price for every item that we agree to exhibit in our gallery.
Here at Mountain Made, we do everything we can to maximize the success of every artist we represent.
And by not doing any Black Friday deals or other holiday sales, we are respecting our local WNC artists and treating them fairly, too!
We are proud our local artists and their work, so we invite you to come by and check out our shop, anytime you are in the downtown Asheville area, not just on Black Friday!