4 Ways to simplify your gift giving: Want, Need, Wear & Read
|
Comments Off

on 4 Ways to simplify your gift giving: Want, Need, Wear & Read
"How to Simplify Your Holiday Gift Giving"

…
Having a hard time finding just the right gift for the special people in your life?
You are not alone.
All to often we all get too wrapped up in the frenzy of the "holi-daze"; keeping up with work and traveling to see friends and family.
And that leaves us with very little time to do the kind of thoughtful gift-giving we want to do.
So how to simplify your gift giving?
We recommend "Get something they WANT, something they NEED, something to WEAR and something to READ."
"What do you mean…something they WANT? Something to READ? Whose are they?"
We were told a few years ago that the phrase WANT-NEED-WEAR-READ was a easy way to made holiday gift shopping quick and simple.
We were impressed the minute we heard about it from a customer. Just four little words, yet so very SMART!
"Get them something they WANT; something they NEED; something to WEAR; something to READ."
So we thought we share with you…
"A Simple Handcrafted Gift Giving Philosophy"
"Want, Need, Wear, Read"
WANT
Frankly, here at Mountain Made, we feel that ALL art, whether it be an artisan piece of jewelry to a fine art painting or sculpture, should fulfill a want…it should be purchased because you enjoy how it speaks to your heart and mind.
Or you just appreciate its beauty like the paintings below
Tebbe Davis, Oil Painting
Need
Okay, we admit it you might not NEED these wonderful pieces of blown glass but nothing can make a dinner service or beverage bar stand out while like these handcrafted glass items:
Hand-blown Glass "Tipsy" Tumblers & Pitchers by Terri Sigler
And of course we have to mention that Jason Probstein will inside the gallery every Thursday thru Saturday this holiday seasoning giving live glass blowing demonstrations.
Jason Probstein Blown Glass Goblets
Wear
Handcrafted Artisan Silver & Coppery Jewelry by Candy Emerson
"Life is too short to wear boring jewelry" ~ Unknown
As most women know, a strong piece of jewelry can a make even the most simple of outfits look elegant. The right piece of jewelry can completely change the look of what you wear and how you feel.
So we invite you to come by our gallery to view some of the best handcrafted jewelry artists in and around the Asheville area.
Read
"Reading is to the mind what exercise is to the body"
Mountain Made always has a great selection of fiction and nonfiction books by local authors and writers.
Two new editions to this wonderful collection are a non-fiction book by Sue Wasserman and a new novel by Celia Miles.
"A Moment's Notice"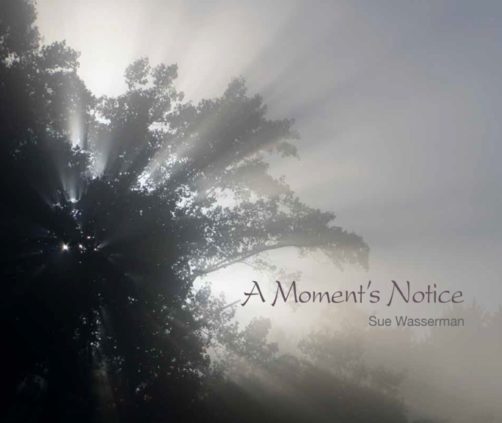 Photographer and freelance writer Sue Wasserman says "Nature blows me away with its beauty and its lessons. "A Moment's Notice" is my way of sharing the magic."
"The Body at StarShine Mill"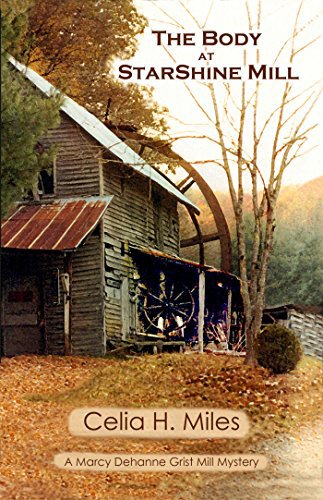 A Marcy Dehanne Grist Mill Mystery by Celia H. Miles
"Flush off the first successful project of her second career that offered the unexpected surprise of a dead body, ex-college teacher, Marcy Dehanne, undaunted, sets off to restore yet another old mill in western North Carolina…"
…
So if you are in the downtown Asheville area, then we invite you drop by Mountain Made and check out we can help you simplify your gift giving list.