Traditional Glassblowing by Terri Sigler – Weaving Colors in Glass
|
Comments Off

on Traditional Glassblowing by Terri Sigler – Weaving Colors in Glass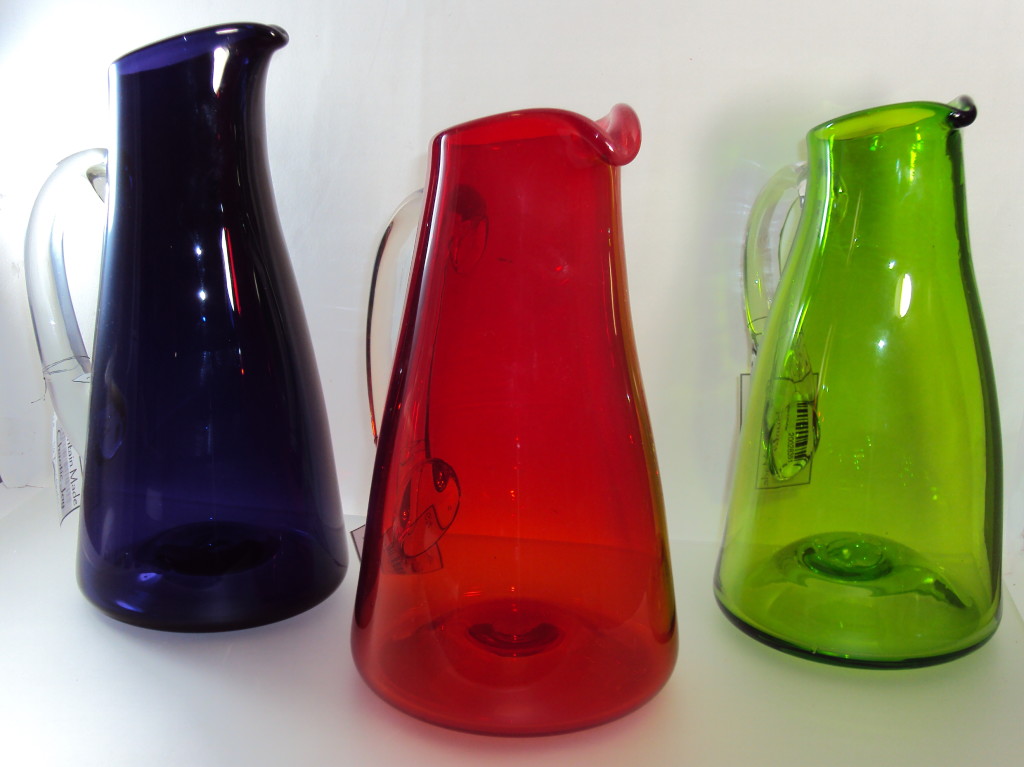 Glassblowing by Asheville Artist Terri Sigler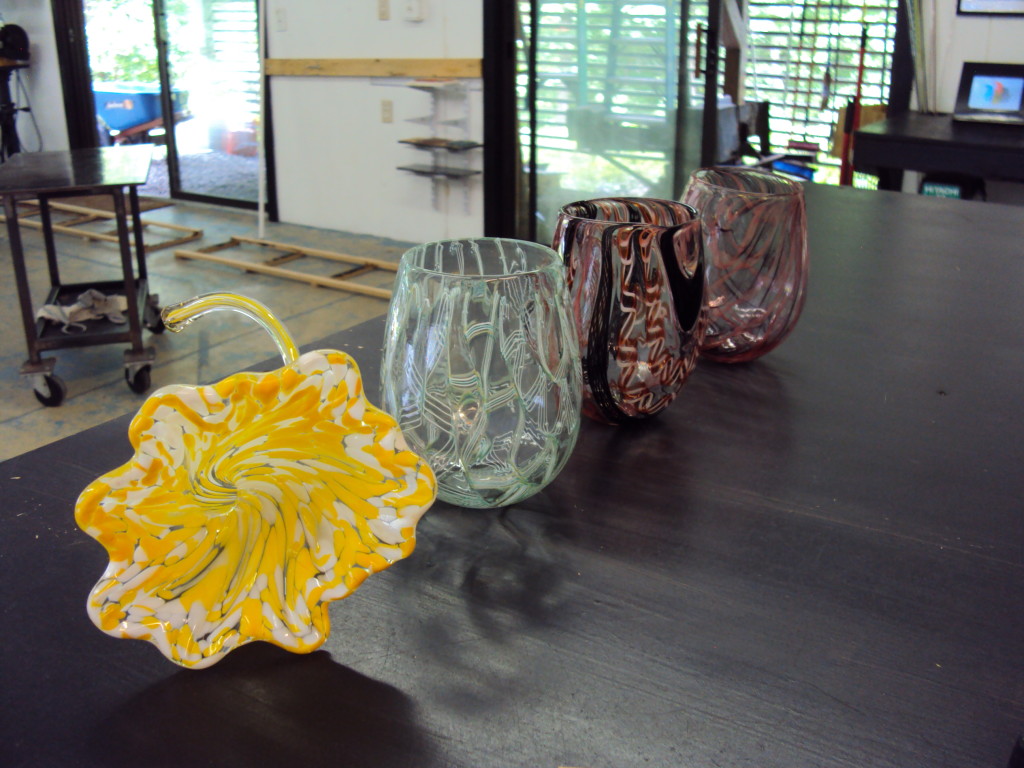 Traditional Glassblowing
It is always interesting to us, to learn how an artist gets started. But of all the stories we have heard over the years, Terri Sigler's is one of the most unique: according to Terri she started her journey into traditional glassblowing in 2006, when her husband gifted her with a  traditional glassblowing class!
Naturally Terri thought he was crazy but hey since the class included a week-long stay at a really luxurious hotel (not to mention a non-refundable class fee), she went along with it.
As part of our continuing series, 'Inside the Artist's Studio', we visited Terri and her assistant Brianna Gardner last month to see how she creates her blown glass artwork and get her answers to our questions.
As you can see from the images above that the one glassblowing class got her completely hooked.
As a child, what did you want to do when you grew up?
As a child, I wanted to be a physician, a Mother Theresa-like person; I wanted to be a pianist, a ballerina and a fashion designer. Essentially, I wanted to heal the body or the soul.
When did you first realize you wanted to be an artist?
I've always been an artist. My Mom, throughout her professional career, was an artist explorer.
We sewed, painted ceramics, knitted, crocheted, baked and gardened, just to name a few. Furthermore, I come from five generations of seamstresses. Sewing and designing– thus creating, is in my blood.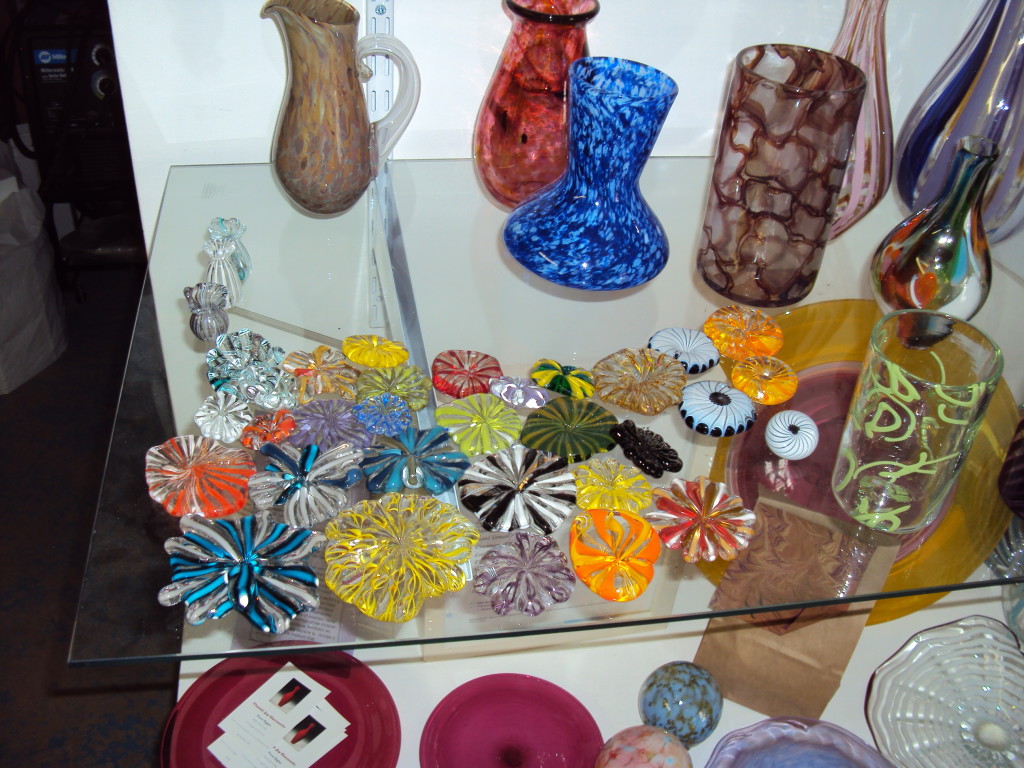 How long does it take you to create one of your pieces?
It takes my assistant and me 1.5-2 hours to blow a medium-sized solid colored vessel. It anneals for 12 hours. Then, I may add 30 minutes of cold working.
What is your schedule like when you're working?
It takes roughly an hour to ramp-up the equipment to work. Therefore, when the gloryhole and annealer warmed to 2100° and 1050° respectively, I blow glass for 3-5 hours.
My assistant, Brianna Gardner arrives just after set-up; we briefly review the previous day's work (highlighting successes and opportunities), discuss the day's plan and get to it.
We document our process and "ah-ha" moments, give a hi-five after the vessel is completed, and clean the studio when we are finished blowing for the day.
What would you say is your interesting quirk while working?
Sometimes, I listen to Italian music while blowing glass. It fills my souls with inspiration as I imagine myself going through the same steps Lino Tagliapietra—the godfather of glass—does: turning pipes and manipulating molten glass while whistling an Italian tune.
Where do you get your ideas or inspiration for your artwork?
My most delightful ideas come from my children. They draw creatures or elaborate on books they have read.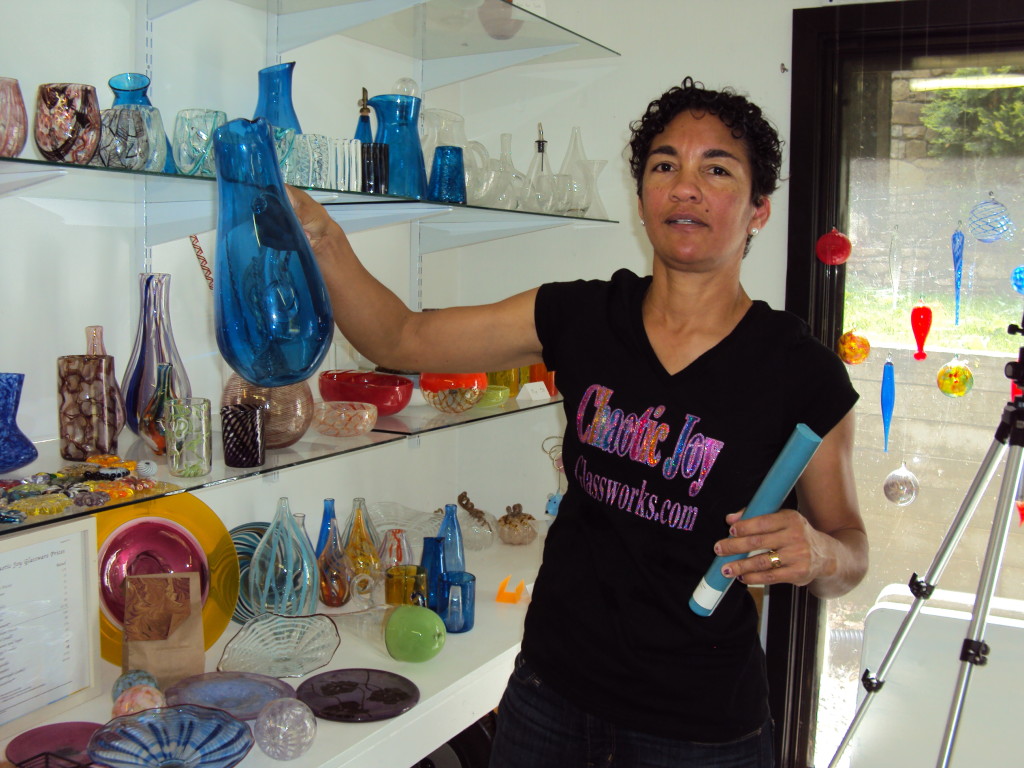 Some ideas come from explorations of the material. For example, last month I was playing with hot molten glass and gravity, and the glass 'fell' into a beautiful elegant shape.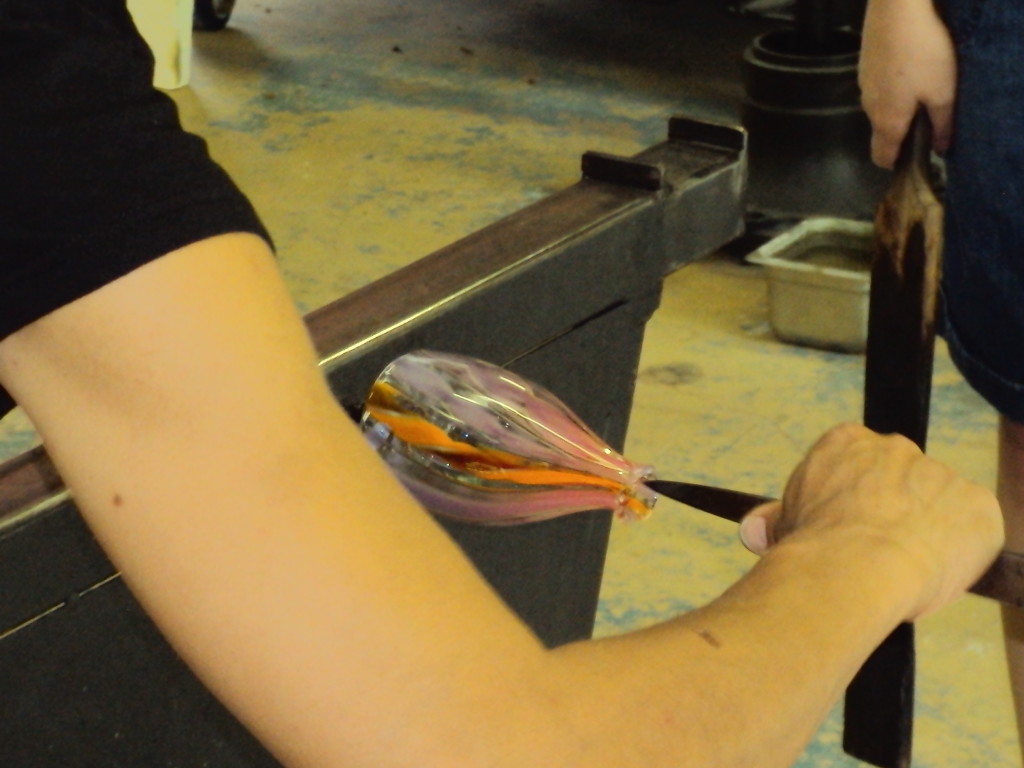 I followed, almost dancing with the glass. I developed the design further in my mind's eye, then, on paper. I'll spend weeks revisiting the design: expanding technical skills and determining the best workflow to blow the vessel!
What do you like to do when you're not working on your art?
When I'm not working on my art, I'm spending time with my husband and kids. They are musicians and athletes. So, we stay busy!
What was one of the most surprising things you learned while creating your art?
Playing with the glass is as important as working with the glass. Each month we have a Thrilling Thursday, where we play with ideas we've previously discussed.
How many pieces to you think you have you created?
About 3,000! There's a philosophy that you have to practice something 10,000 times in order to master it. I'm at roughly 7,000 units short of master-hood.
Which ones were your favorites?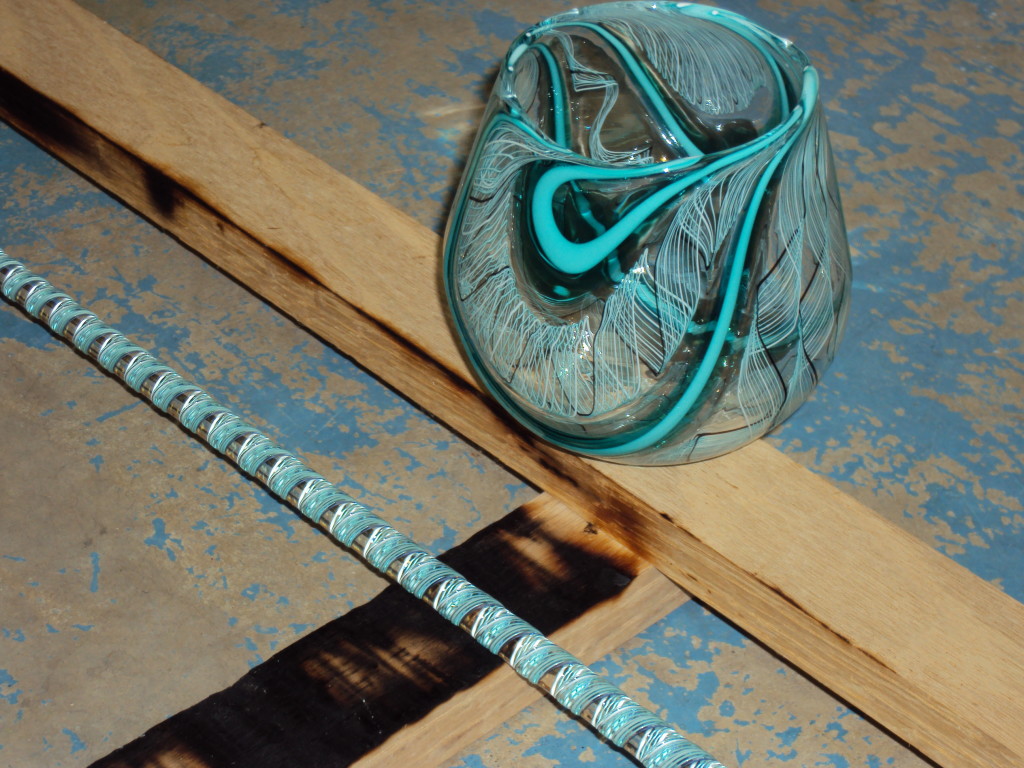 Venetian Style Cane vessels are my favorite. Cane is a Venetian style of adding color to the glass. The glass is worked several times to get the intricate color lines in the vessels.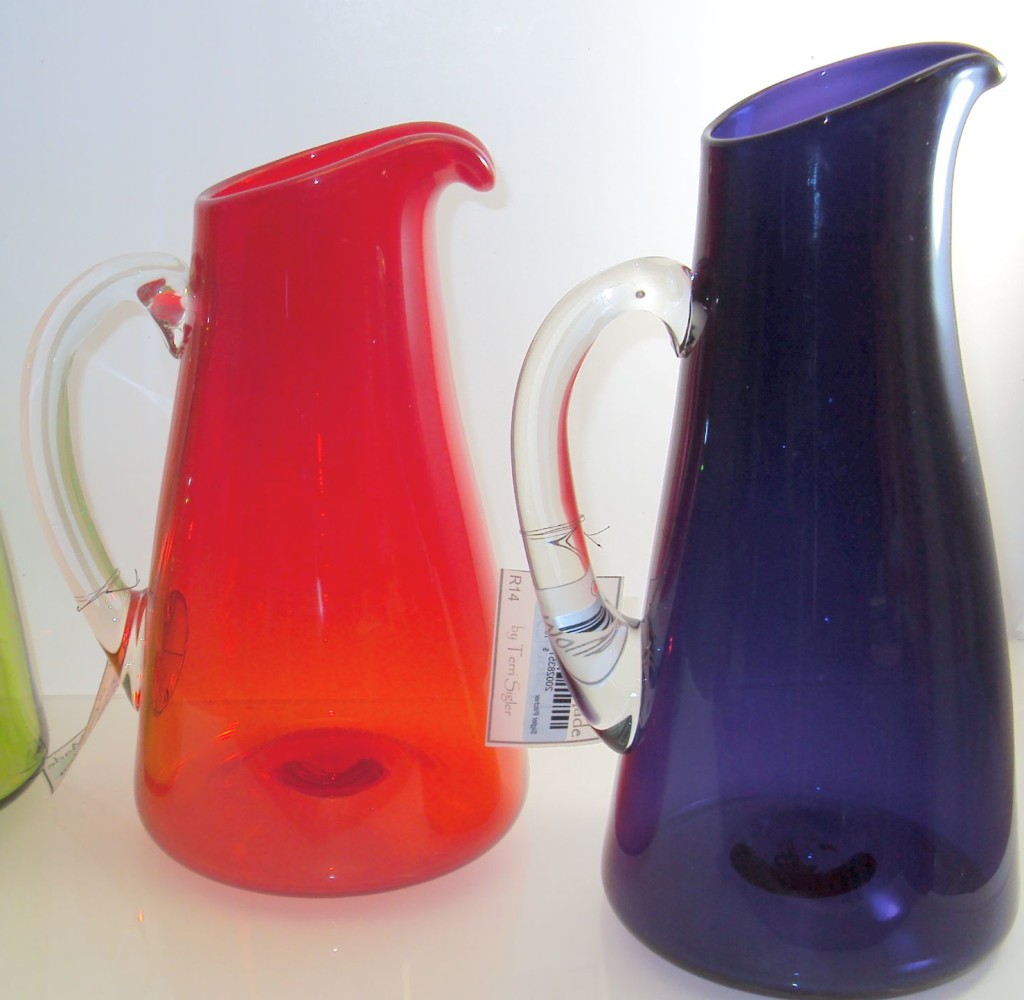 Another favorite is glass pitchers with hand-blown handles.
I started making pitchers as a daily exercise because it's one of the most difficult vessels to make and it incorporates several developmental skills: shaping the vessel, cutting the glass (yes, cutting molten glass), forming the spout and applying a blown handle (which looks elegant and reduces the weight of the vessel).
How do you decide on which ideas to develop?
I develop the ideas that ignite passion within me and push the limits of my skills. Continuously, I'm working to improve my skills by setting product and technique goals.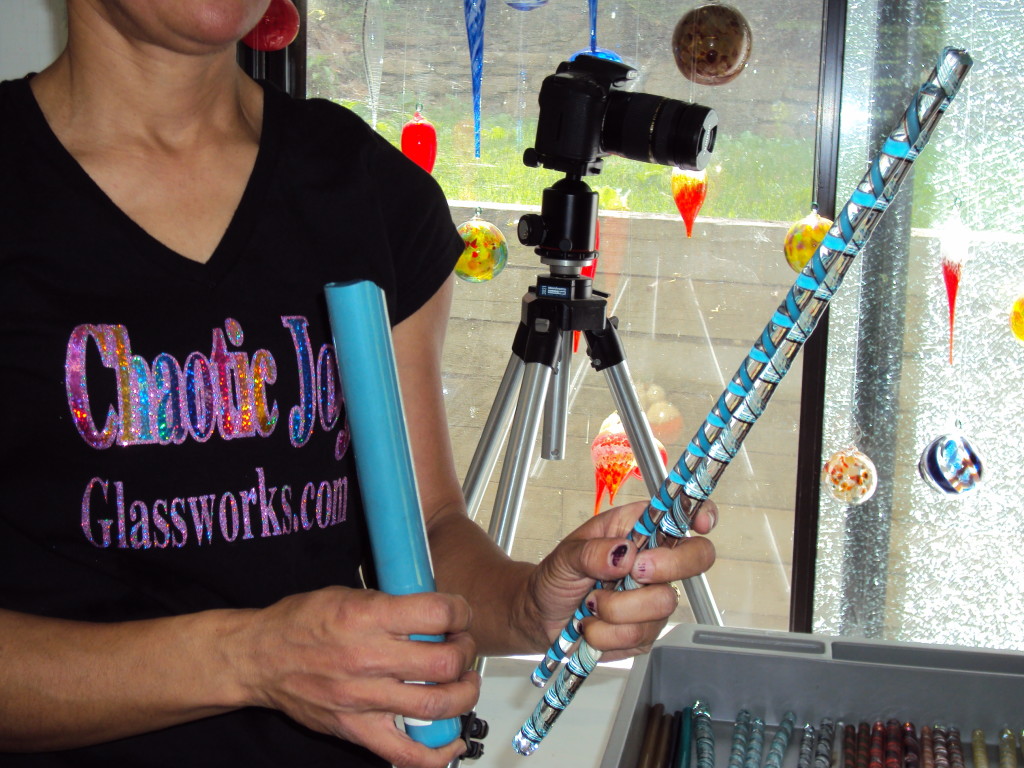 On that path, if something really clicks, I'll follow it– developing further craftsmanship and lending my own interpretation to make it unique.
Do you hear from your fans? What kinds of things do they say?
People love the bright lively and vivacious colors in my artwork. They comment that the solid colors highlight the soft elegant lines of the vessels.
Consumers and buyers also value my craftsmanship. They understand the traditional glassblowing is an intensive art.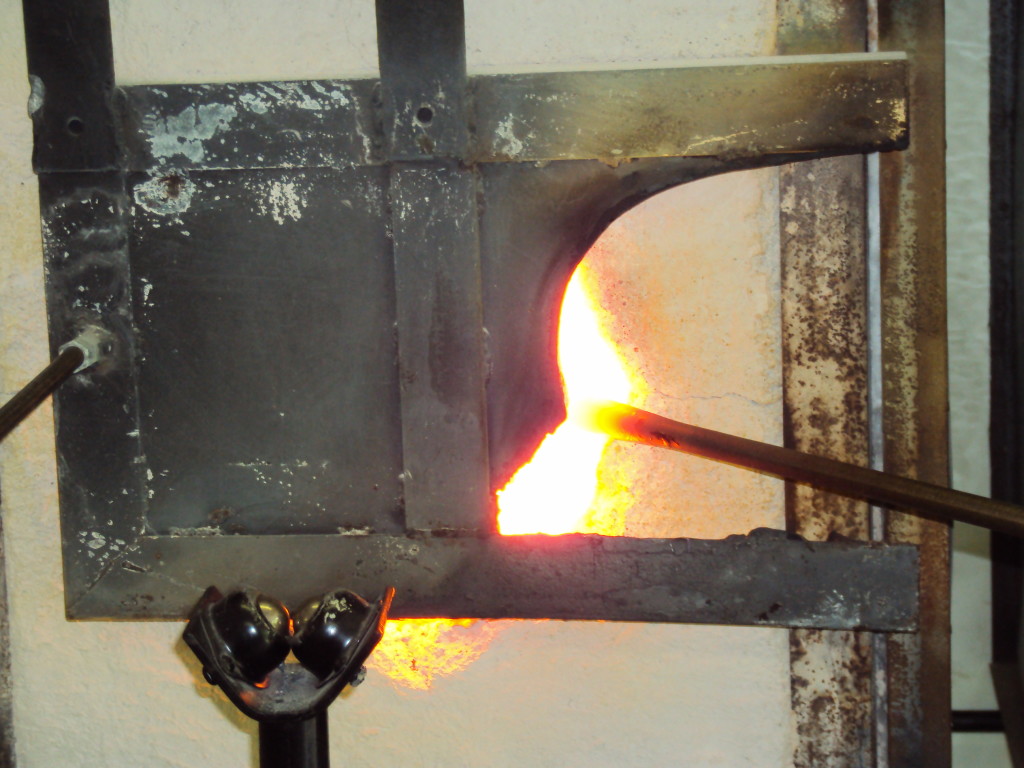 People are fascinated with glassblowing, its history and process. They want to own a piece of art that reflects a history of glamorous allure!
What do you think makes good art?
I think good art is made with passion, self-immersion that gleams an in-depth understanding of the craft and material and experimental exercises all resulting in an object or product that ignites a favorable emotional response in the viewer.
We invite you to come by the Mountain Made gallery and browse our collection of Terri's work of her traditional glassblowing.