Using Fine Arts and Crafts in Decorating
|
Comments Off

on Using Fine Arts and Crafts in Decorating
If you have thought that your living room, den or home office was missing a little pazazz or you have a bare wall just "screaming out" for a little bit of color, then may you want to think about decorating with some handcrafted art.
Handcrafted or handmade fine art or craft pieces can easily add a wonderful visual focal point in any other wise ordinary living space. You will be amazed at the difference that a simple piece of artwork can do for your room.
While not everyone can have world-class art collection nearly anyone who loves art can afford a piece or two o of art that will both expresses their personal tastes style. And any room in your home can benefit with the addition of piece of art that you love and admire.
There may be dozens of different styles of arts and crafts available in an average art gallery to choose from. For example here at Mountain Made, we offer American folk art, traditional Appalachian crafts at well as contemporary mountain art.
Remember you don't have to decorate with fine art only. You will find that by using functional handmade craft pieces such as pottery, glass or wooden furnishings can make a big difference in your home as well.
Flat or wall art in the form of small prints, framed photographs or other artworks are also an excellent way to spruce up a room too. By placing framed or flat art in groups of odd or even sets, you can easily bring attention to a boring or odd-shaped wall space.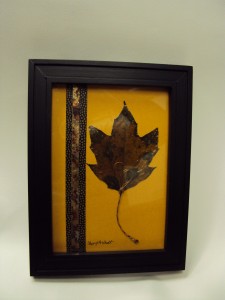 You can also decorate with art objects based on nature such as works containing dried leaves or flowers and other bits of plants or reclaimed wood. Artworks that symbolize natural settings subtly change the mood inside a room.
Natural art objects seem to pull in the calming energy from the outside world into an enclosed space.  The more nature-based art work a room has the more relaxing its atmosphere.
Not only are you making your home beautiful by using handmade arts and crafts but you are taking advantage of the soothing benefits that a room filled with wood and natural artwork has to offer.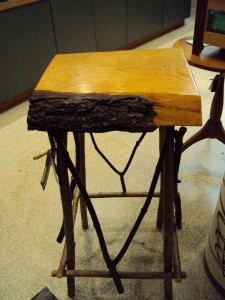 So if you are starting project to decorate your home or you are just looking for some unique, one-of-a-kind room accessories you shouldn't forget to use handmade arts and crafts.
Your rooms will look especially amazing with the difference you can make by adding a touch of fine art to your home.
We invite you to visit or call our art gallery to discover what handcrafted home accents we have waiting for you!