Stained Glass by Kathy Goldstein
|
Comments Off

on Stained Glass by Kathy Goldstein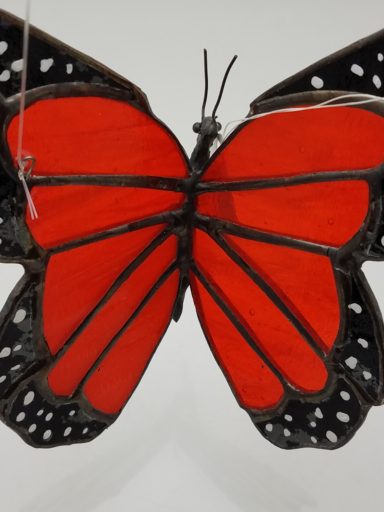 Let's be honest here…we love the stained glass pieces we get from Kathy Goldstein!
And we also know that our visitors love seeing her works in our gallery. People are always stopping in to check out her whimsical glass spider webs…
But people often think that stain glass is super fragile and easily broken…
That's why we think that stained glass artwork gets a bum rap!
In most people's minds stained glass art should be reserved for the beautiful windows found in cathedrals or churches.
Yet contemporary glass artists like Kathy can create wonderful stained glass pieces that are cheerful, fun and make great home or office decor items.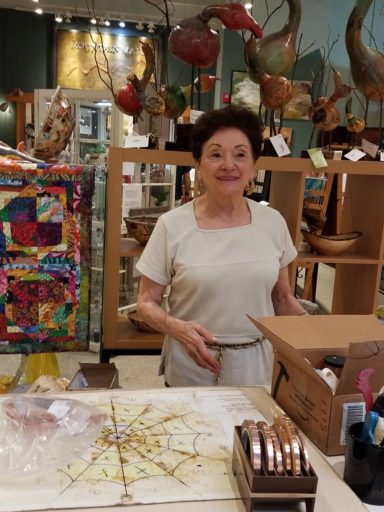 In 1981 Kathy started her stained glass career and never looked back. Finding inspiration in nature, she specializes in 3-D glass birds, butterflies and spider webs with their own "companion" spiders.
Kathy's colorful stained glass pieces can fill any room or office with vibrant restful light.
Hopefully ,Kathy's artwork will inspire you to consider a colorful web or two at home or come by to check out her work for yourself.
….
Kathy Goldstein at one of Mountain Made's live art demos