Live Art Demo – Stained Glass by Kathy Goldstein
|
Comments Off

on Live Art Demo – Stained Glass by Kathy Goldstein
Ever wonder how stained glass artist create their artwork?
Especially those pieces that require not only an eye for beauty but a steady soldering hand?
If so then we invite you to come by the gallery this Saturday watch Kathy Goldstein create her whimsical stained glass spider webs.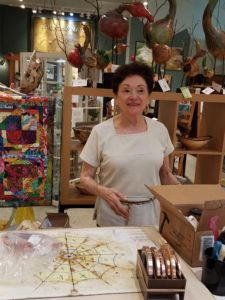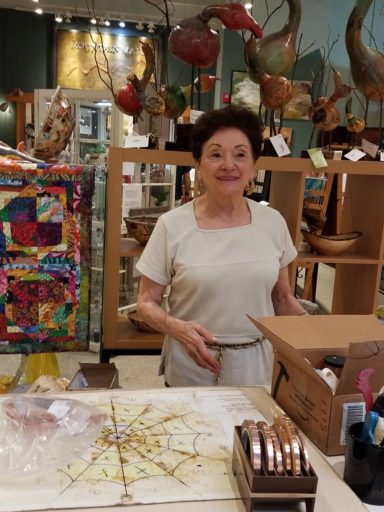 In 1981 Kathy started making stained glass art and never looked back. Finding inspiration in nature, she specializes in fantastical spider webs with their own eight-legged friends in the corners.
She will be here this Saturday from 11am to 4pm giving a live demonstration of her craft. We invite you come by the gallery if you are in downtown Asheville > directions to Mountain Made.