Shop Small (and Local) at Mountain Made
|
Comments Off

on Shop Small (and Local) at Mountain Made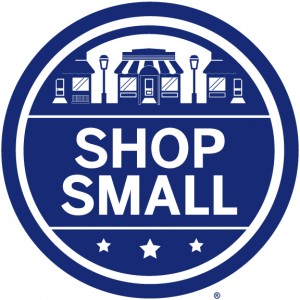 Did you know that 67 percent of all the new jobs in the US are created by small and/or local companies?
We all know it is SO easy to order your holiday gifts online nowadays. Sure a couple of clicks and you are done, right?
But as you can see that dropping by and shopping at your small or local retailer this holiday season, you can have a BIG impact on our economy.
This is because when you shop at a local shop (like Mountain Made gallery) not only do you help support your community and provide jobs for your neighbors but you also get an amazing handcrafted gift as well.
This is why Mountain Made is a proud participate in the Small Business Saturday event.
Held on the Saturday day after Black Friday, Small Business Saturday is dedicated to supporting local, small businesses like our that create jobs and boost our local US economy.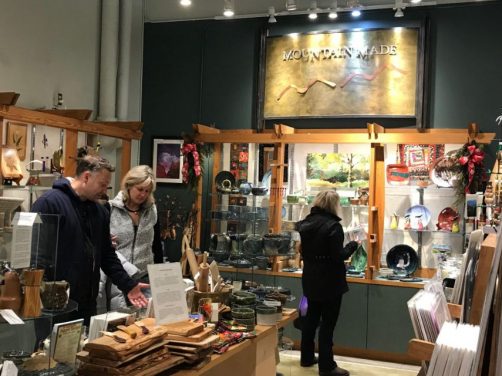 ….
Why you should shop small on Small Business Saturday
Below are just a few of the reasons why you should do more of your holiday shopping locally this year:
Small business owners really do care about the products they offer
That especially true in places like Mountain Made where we showcases the works of over 150 local Western North Carolina artists and craftspeople.
Small business owners are experts in their respective fields
For example, Mountain Made owner/manager Melinda Knies has been operating this art gallery since its opening in 2001.
During this time,  Melinda has been proud to support the entrepreneurial development of the arts and crafts professionals in our Southern Appalachian Mountains. She has been recognized by organizations like Mountain Bizworks for her efforts in the industry.
Small business owners support causes near and dear to their hearts
Mrs. Knies believes that artisan-based enterprises create long-term social benefits and solid economic prosperity, particularly in our Western North Carolina community.
Se we only work with best regional artisans, writers, and musicians from the Asheville and Western North Carolina area.
Small businesses are committed to improving their community
Here at Mountain Made we strongly believes that local people should be able to create a better life for themselves and their families through the application of their artistic talents and skills.
And with these thoughts in mind, Melinda has personally worked with hundreds of WNC artisans to help them better market and promote their artwork.
Small business owners get to know their customers really well
After so many years in business, we have a pretty good idea of what our customers want and like…
Affordable Handcrafted Holiday Gift Ideas
Please consider shopping at Mountain Made and other local WNC shops on Small Business Saturday!