Nature themed Porcelain Pottery by Annette Libby
|
Comments Off

on Nature themed Porcelain Pottery by Annette Libby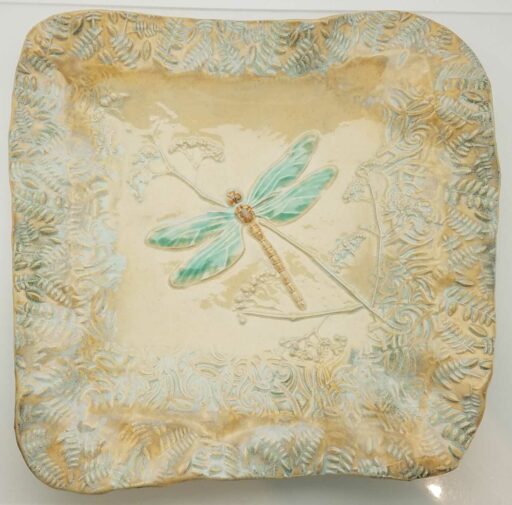 Porcelain Plates & Platters
Annette Libby says, "I was born and raised in Germany, and moved to the United States more then 30 years ago. I am a self taught artist and my work is greatly influenced by my love for nature. I have been working as a clay artist for 20 plus years now.
Graceful, simplistic forms found in nature fascinate and influence my pieces. The pottery is formed by hand from a clay slab as opposed to a potter's wheel. I find it gives me great freedom of expression. Each piece I create is hand painted (glazed) and is one of a kind."
See Annette's latest work below…
Dragonfly Plates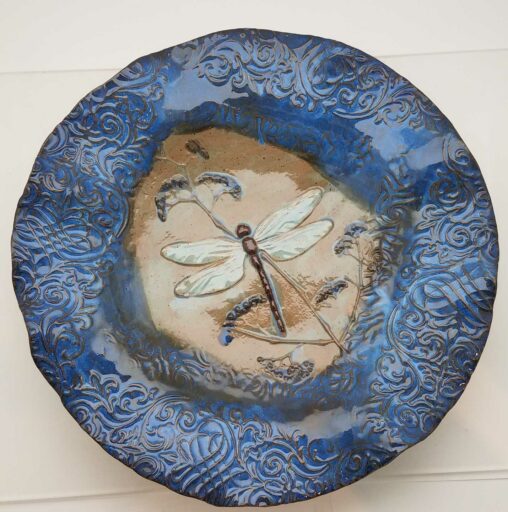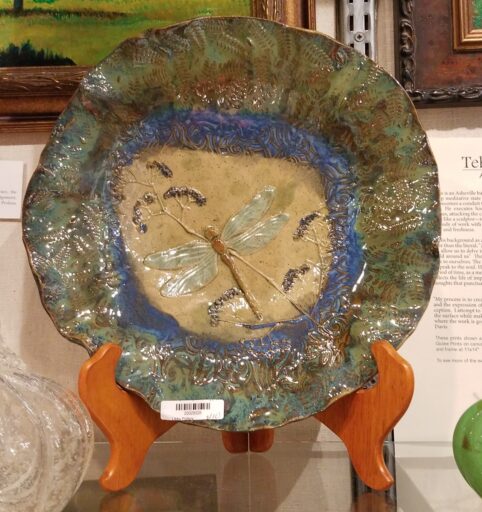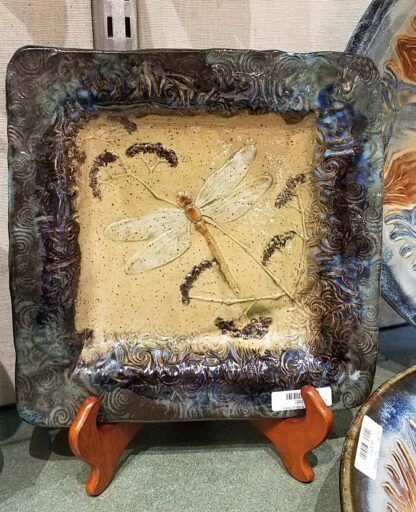 Old Growth Tree Platters
A visual snapshot of inside Annette's pottery studio
Annette uses a massive manual press to flatten out the clay into sheets and then hand sculpts and molds the details and patterns into each design. Then she hand colors each plate and platter before she glazes and fires them in her kiln.
We invite you come by Mountain Made and check out Annette's newest work for yourself.