Last Minute Mother's Day Gifts Ideas
|
Comments Off

on Last Minute Mother's Day Gifts Ideas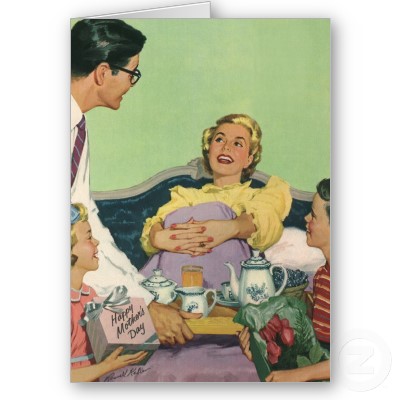 Last Minute Mother's Day Gift Ideas …
(Instead of Burnt Toast and Spilled Coffee in Bed!)
Okay, we admit it…who doesn't enjoy the idea of breakfast in bed?
And flowers, especially roses, are still are the most traditional of all Mother's Day gifts.
But flowers now cost more than ever … and frankly your breakfast cooking skills kind of suck.
Did you know that Mother's Day started in all places in a small mining town in West Virginia?
Ann Reeves Jarvis, who was social advocate in West Virginia in the late 1800's and mother of Anna Marie Jarvis, the founder of the Mother's Day holiday wrote,
"I hope and pray that someone, sometime, will found a memorial mothers day commemorating her for the matchless service she renders to humanity in every field of life. She is entitled to it!"
Well we think mothers of all types are entitled to something special  … So we are proud the showcase some of our most popular handmade arts and crafts as an alternative to the same old last minute gift of flowers or burnt toast breakfasts in bed.
Last Minute Gifts Ideas for Mother's Day
Affordable Luxuries – Handcrafted Soaps & Sweet Smelling Candles
Yes, get a couple of bars of her favorite soap fragrances and light up some healing light candles, and then grab the kids and leave the house! Let her enjoy a wonderful afternoon soaking in the tub as an "In-Home Spa Moment".
Pottery & Ceramics
We have all kinds of functional pottery for the woman who loves to cook, along with beautiful bowls and mugs for the woman who is just a foodie!
Mother's Day  "Flowers"
Okay, we couldn't resist! Mother's Day would NOT be Mother's Day without some flowers.
Come check out these prints of  pressed flowers done in a unique style called "petal painting".
For Moms Who are Readers
Handcrafted Jewelry
And for the traditionalists…Bling to make her heart sing!
We invite you to come by and check out all the above and other gift ideas for Mother's Day … Mountain Made, a downtown Asheville art Gallery