Last minute gift shopping? It's not too late to ship it.
|
Comments Off

on Last minute gift shopping? It's not too late to ship it.

Has Last Minute Gift Shopping turned Christmas into "Stress-mas" for You?
Hey, we know the feeling. Trying to shop for gifts, get ready for the get-to-gathers – all while working or dealing with family is NOT a job for sissies!

So you might have wanted to come by the gallery while you were downtown the last time but with one thing or another – you just didn't git a chance to drop in.
Or maybe you even live out-of-town, but still want to support our local North Carolina artists by giving a handcrafted gift to someone special.
This where we can help.
If you haven't already, we invite you the check out our NEW 2015 HANDCRAFTED GIFT GUIDE > https://mtnmade.com/handcrafted-gifts/
On this page we have selected what we consider some of the best gift ideas from our great local artists. Everything…okay well, almost everything on the page can be shipped directly to you. The Koi Fish sculpture is a bit too big to go in the mail.
But it's it too late to get any last minute gifts shipped out on time?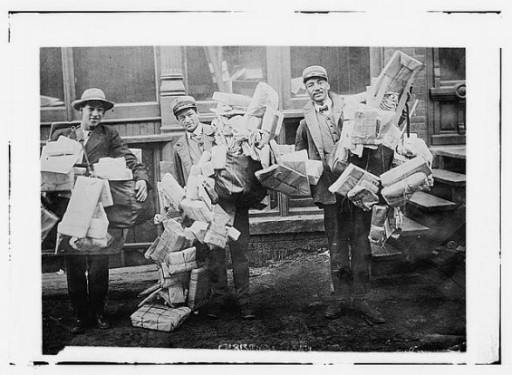 No, not really. We have checked with all the local postmasters and got the scoop on shipping!
Saturday, Dec. 19, 2015
Deadline for sending  First-Class Mail
Monday, Dec. 21, 2015
Deadline for sending Priority Mail
Wednesday, Dec. 23, 2015
Deadline for sending Priority Mail Express
Thursday, Dec. 24, 2015
Priority Mail accepted that day will have an extra day added to the delivery time
So this means if you make a gift purchase before or on Tuesday, Dec. 22, 2015, we should be able to wrap it, pack it and get it into the US Postal system in time for a Christmas Eve delivery to you.
So give us a jingle on the phone (pun intended) or via email  if you see anything that catches your eye.
NOTE: Now all this of course depends on the postal delivery schedule and mail volume in your area. We ship anywhere in the US but shipping costs can vary greatly due to the size of the art piece and the above mentioned post office deadlines!
So go run and check out this year's handcrafted gift guide!