Impressionistic Acrylic Art – Paintings by Jerry Stuart
|
Comments Off

on Impressionistic Acrylic Art – Paintings by Jerry Stuart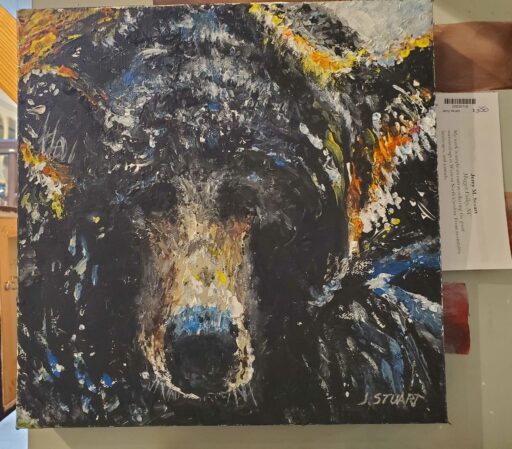 Original Fine Art Paintings by Jerry Stuart
We would like to welcome to our Mountain Made family, Jerry Stuart. Jerry is a local painter and an artist member of the Haywood County Arts Council.
Jerry says, "It all started back in my younger years when I realized all I wanted to do was paint and draw. After high school, I attended the School Of Visual Arts in New York City majoring in Advertising Design. I went on to a career as an Art Director in advertising agencies and in-house company art departments…"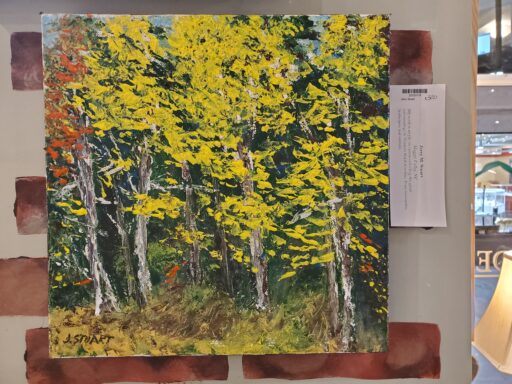 "I lived in Kitty Hawk, North Carolina on the Outer Banks for 11 years where my wife and I started and operated Lunar Designs, a greeting card company capturing the beauty of the beach. Now we live in Maggie Valley and I am painting on canvas with acrylics.
He goes on to say about his paintings, "My work is impressionistic and is varied in subjects. From mountains, landscapes, [bears and old barns]. My paintings are acrylic on canvas reflecting the great surroundings in Western North Carolina. Impressionistic style is capturing the moment. [My] color pallet reflects the natural look of the environment we live in, creating an experience. My next creation on canvas will be wherever the road takes me…"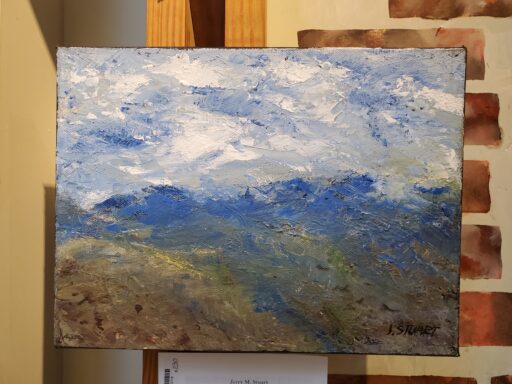 Jerry's impressionistic style of painting has a way of capturing the feeling or "impression" of a scene, place or thing rather than creating just a accurate or, detailed representation.
Since the 19th century, artists like Jerry have used this style of painting with its loose brushstrokes, bright colors, bold lighting and atmosphere to create an emotional connection to the subjects of their work.
Also acrylic paint is a medium that beautifully combines the freshness and light of watercolors with the depth of an oil painting.
We feel that Jerry's paintings do a wonderful job of reflecting the deep personal experiences of exploring the ancient mountainsides and hollows of Western North Carolina. We invite you to come by Mountain Made and check out his acrylic painting for yourself > Mountain Made, a Downtown Asheville Art Gallery