Fused Glass Jewelry by Sharon McCollum
|
Comments Off

on Fused Glass Jewelry by Sharon McCollum
.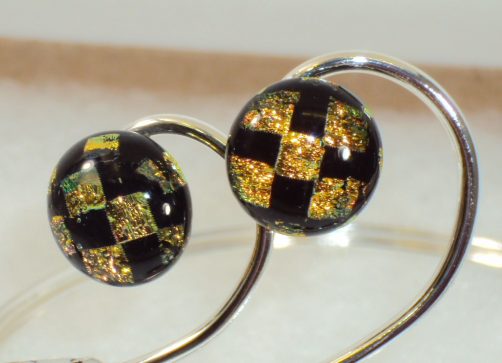 "Keep True to the Dreams of Thy Youth"
Sharon McCollum, first started making her fused glass jewelry in 2006 as a hobby and it soon became a growing passion in her spare time.
But since her retirement, Sharon has gone to making her jewelry full time. Her handcrafted glass designs are created using natural gems, lead crystals, wire and of course fused glass that incorporates Dichoric or Iridized glass.
What is Dichroic Glass?
"Dichroic glass is glass which displays two different colors by undergoing a color change in certain lighting conditions."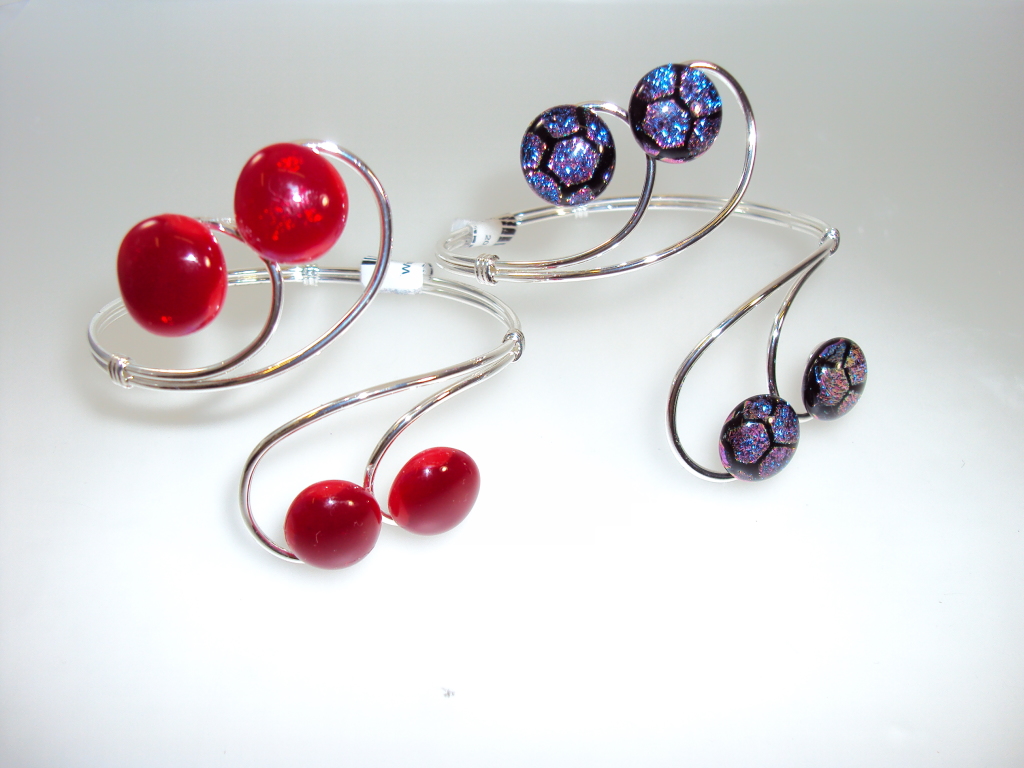 It is popular in jewelry making because it appears to have more than one color – at the same time, when you view or turn a piece under various different lights.
….
Sharon is also producing works using a kiln glass technique. That is where she fuses heat resistant colored papers between two glass sheets.
She presented her newest works during a live art demo this past Saturday, inside the Mountain Made gallery.
We invite you to check out her wonderful jewelry and her new fused glass bowls and wall art: