Ceramic Hedgehogs
|
Comments Off

on Ceramic Hedgehogs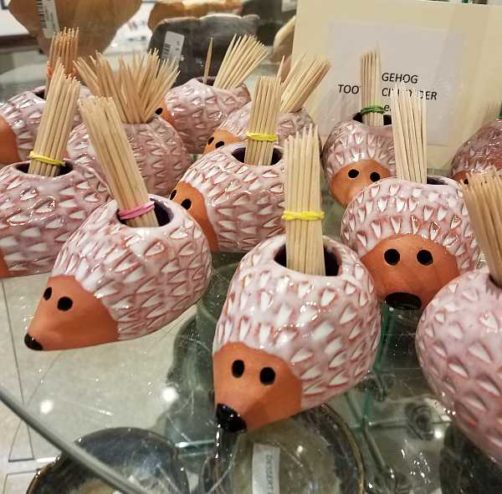 Ceramic hedgehog – toothpick holders
Perk up your kitchen or dining room with these cheery ceramic hedgehogs! 
These hand-molded toothpick holders can add the right touch to any dinner or party.
These amusing little hedgehogs are handmade here in Asheville by ceramic artist Patricia Van West
.  
Patricia says about herself, "I'm an artist, educator, editor, and freelance writer. My work is in art galleries from Florida's Forgotten Coast to Western North Carolina."
….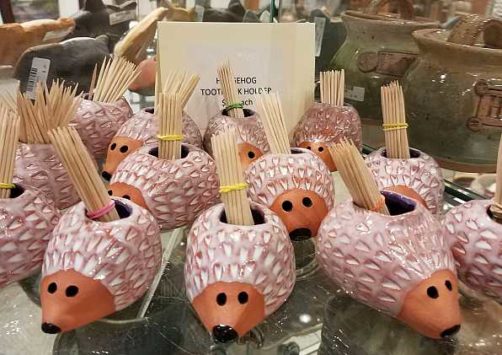 A group of hedgehogs

are called

an "array."

Hedgehogs use hearing and smell due to very poor eyesight.

Hedgehogs got their funny name from their preferred habitat—garden hedges—and the pig-like grunts they make

.
….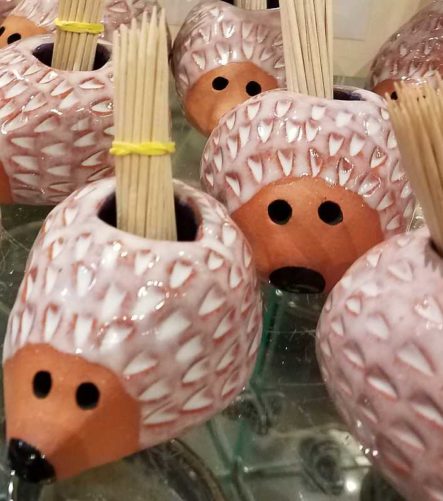 ….
Fired Red Clay accented with a frosted white glaze

No two hedgehogs will be exactly alike and colors may vary

slightly

.

Includes toothpicks (quills)
We invite you to come the gallery and check out our current "array" of hedgehogs today.