Artist Appreciation Party for American Craft Week – October 2018
|
Comments Off

on Artist Appreciation Party for American Craft Week – October 2018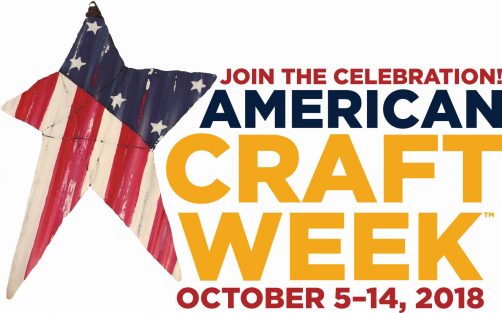 This year's American Craft Week will be held on October 5-14, 2018.
To kick-off this 10-day event, the gallery host a special Artist Appreciation reception on October 5, 2018 – Friday evening from 6 to 8 PM.
This reception is free and open to the public – so if you are in the downtown Asheville area, we invite you to drop in for some tasty nibbles and punch.
And in celebration of the wonderful work that is produced by these artisans, MOUNTAIN MADE will be participating in American Crafts Week with a special exhibit of local glass artwork.
We feel that American Craft Week will be a great way to share our love of both contemporary and traditional glass artwork created by some of the best master craftspeople and artists here in Western North Carolina.
Several of our other artists will also be conducting live demonstrations on Saturdays during American Crafts Week as well.
We feel that this annual event will brings together individual artists and craftspeople, as well as small businesses and local organizations from all across Western North Carolina (and all 50 states) in recognition of the countless ways handmade arts and crafts enrich our daily lives and contribute to our national aesthetic and economy.
We invite you drop by the Mountain Made gallery, the next time you are in downtown Asheville and check out these spectacular art pieces, for yourself.

So What is American Craft Week?
American Craft Week is a project of Craft Retailers and Artists for Tomorrow (CRAFT) in partnership with Craft in America.
It's an opportunity to celebrate the wonders of American craft.  Every day thousands of American artists share their vision and talent by producing amazing hand-made decorative and functional objects.
And every day thousands of craft retailers share their love of these items by displaying, promoting and selling them. As one craft artist put it, "this is the creative economy!"
While other industry associations have long touted their products, the craft industry has lacked a single way to be highly visible. So we ask you to join us in publicizing, educating and displaying American Craft for ten days each October. Join the national celebration of American Craft!