American Craft Week – October 2 -11, 2020
|
Comments Off

on American Craft Week – October 2 -11, 2020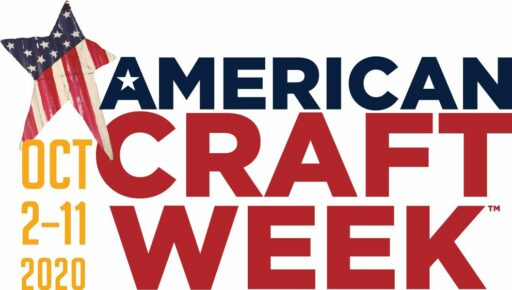 American Craft Week 2020 – We need to support our local artists, now more than ever!
The purpose of American Craft Week, especially here at Mountain Made, has always been to shine the spotlight on our wonderful American arts and crafts and people who create them.
Normally, during American Craft Week we would be hosting a series of free live handmade art demonstration presented by one or more of our local artists or authors.
But this year due to Covid19, we have had to do things a bit differently…
During the 10 days of America Craft Week this year, Mountain Made Gallery will be hosting a "No Talent Required" Public Graffiti Project.
This means that YOU, the public, are invited to come by the gallery and join in the celebration of American arts and crafts by contributing to our daily "graffiti" painting.
….
Click on a photo to enlarge it…
And while you are here…
We invite you to check out some of the great local Western North Carolina artists we showcase. These American craft professionals need your support more than ever > Mountain Made Artists.  Or come by to see for yourself > Directions to Mountain Made, A downtown Asheville art gallery.
….