Live Art Demonstration – Saturday 28, 2023
12 Noon to 3 PM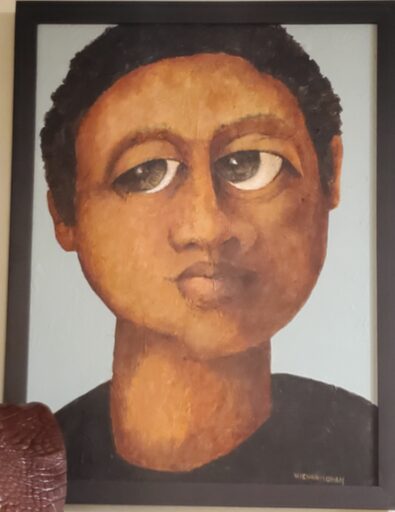 Fine Art Painting by W.J. Cunningham
Ever stumbled upon a piece of art that just speaks to you, but you can't quite put your finger on why?
That's the magic of W.J. Cunningham's artwork. It's like he's taken a piece of your inner spirit, mixed it with a dash of whimsy and a splash of some very subtle emotions, and painted it onto something you can hang on your wall.
Now, I know what you might be thinking. "Fine art is very subjective, and what if I end up spending my hard-earned money on something that doesn't quite hit the mark?"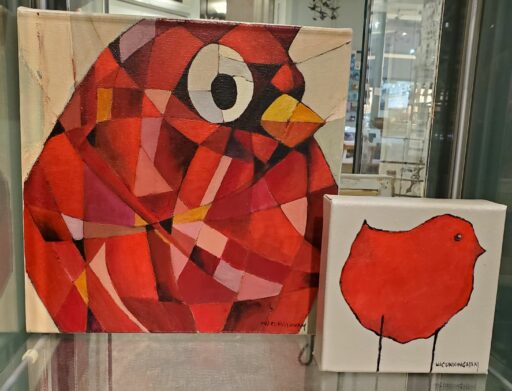 Trust us, we get it. We know that for many getting a piece of fine art is like going on a blind date with a painting … You're not sure if you're going to get goosebumps or just stare awkwardly at each other from across the room.
But here's the thing: W.J.'s work is different. His uncommon blend of abstracts and portrait painting creates a sharp visual of shapes, lines, and forms that most people find captivating.
Even his small bird still-lifes have a way of pulling you in and making you forget the world around you. And let's talk about his use of color. While his portrait colors might seem muted, his style is anything but. It's bold, expressive, and vivid. He is not just painting a picture; he's telling you a story.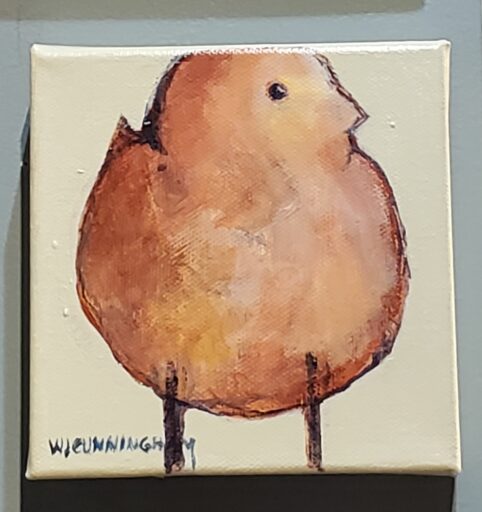 And the man behind the brush? He's just as intriguing as his art. Now retired W.J. lives a quiet life in Burnsville, NC, a small town nestled in the heart of Western North Carolina, with his partner.
He's a man of few words, but when he talks about his art, you can feel the passion in every syllable. "Painting is primarily an emotional expression," he says. "The compositions develop on the canvas as I paint."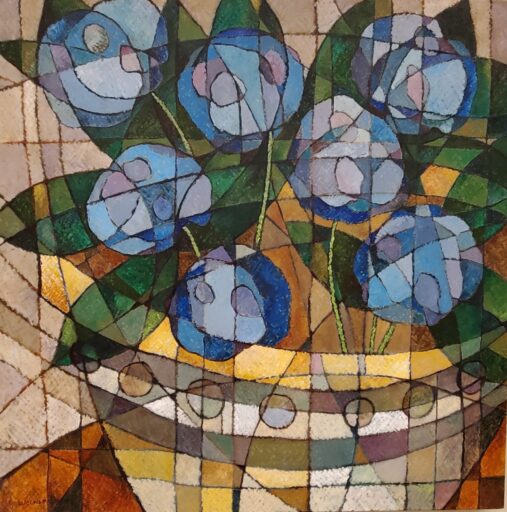 Before he retired, W.J. wore many hats: art teacher, costume and set designer for stage productions, illustrator for books and magazines. His work has graced galleries from New York City to San Francisco, even snagging "Best of Show" awards along the way.
Here at Mountain Made we feel that his paintings are a reflection of life's highs and lows that we all experience at times. But W.J. has turned these feelings into something tangible because some pieces are filled with beauty, others with sadness, but all are painted with a tender and human touch.
We invite you to come by Mountain Made Gallery and check out W.J. Cunningham's work for yourself.
Then you will see you're not just purchasing a painting; you're investing in a piece of emotion, a slice of life, a story yet untold.