8 Surprising Things You Can Grind in a Wanezek Pepper Mill
|
Comments Off

on 8 Surprising Things You Can Grind in a Wanezek Pepper Mill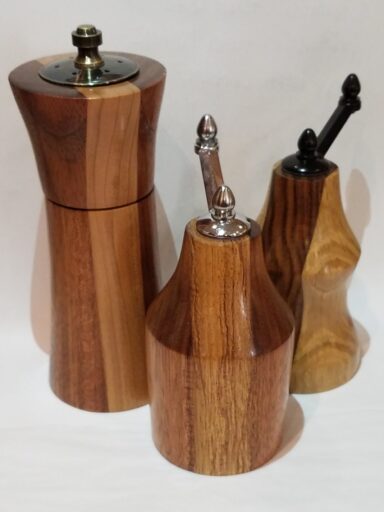 Handcrafted Wood Pepper Mills by Bill Wanezik
Bill Wanezek's wood-turned pepper mills are some of the most popular kitchen tools sold in our gallery. Bill's woodworking career started as a youngster working side by side with his dad.
He says he often starts out with a concept and then changes it as the beauty of the wood reveals itself. He currently has about 30 different kinds of domestic and exotic hardwoods from which he makes a wide variety of functional and decorative woodcraft products including coffee grinders, pepper mills, pen sets, clocks and his free-form "otter" letter openers.
…
Did you know about the other things you can grind in a pepper mill beside black peppercorns?
Spices You Can Grind in a Peppermill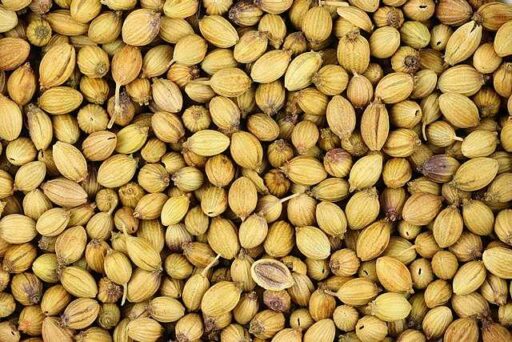 Coriander
It is also known as Chinese parsley, dhania, or cilantro. While the fresh leaves (cilantro) is often used in many Latin American dishes, the dried seeds when ground into a spice are also traditionally used in cooking. Dried coriander fruits are often called "coriander seeds" when used as a spice and be easily ground fresh in a pepper grinder.
Cardamom
Also called cardamum, cardamom is a spice made from the seeds of several different plants in same botanical family. Cardamom plants are native throughout tropical and subtropical Asia. However since before World War I, Guatemala has commercially cultivated cardamom and by  2000 is the biggest producer and exporter of cardamom in the world, followed by India.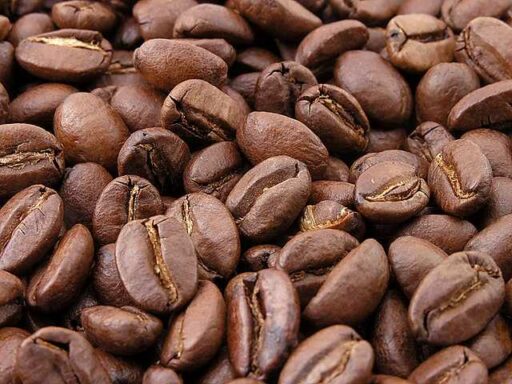 Coffee Beans
If you don't have one of Bill's specialty coffee grinders but you're dying for a cup of joe, then you should just grab one of his great tabletop pepper mills, load it up with a handful of whole roasted coffee beans, and crank out a coarse grind just for two or so cups of java.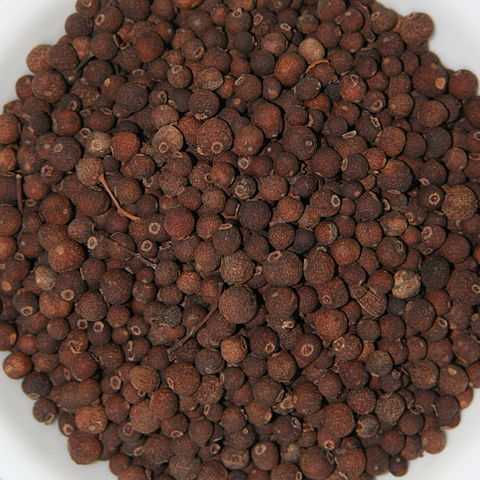 Allspice
Allspice, is also known as Jamaica pepper, myrtle pepper, pimenta, or pimento. The name allspice was coined as early as 1621 by the English, who valued it as a spice that combined the flavors of cinnamon, nutmeg, and clove. You can use allspice in a variety of recipes that are sweet or savory such as cookies, pumpkin pie, spice cake, spicing for sausage and glazes for ham. It's a key ingredient in Jamaican jerk seasoning.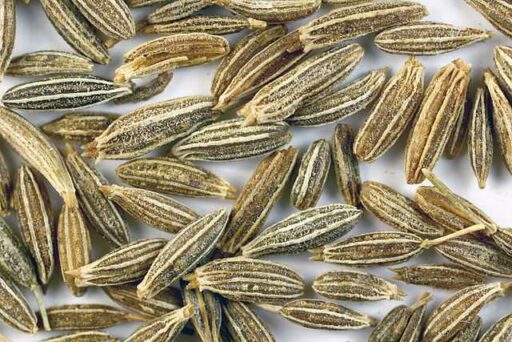 Cumin
Cumin seeds are used in the cuisines of many cultures in both whole and ground form. Cumin is sometimes confused with caraway (Carum carvi), another spice in the parsley family (Apiaceae). Cumin, though, is hotter to the taste, and has larger seed pods.
…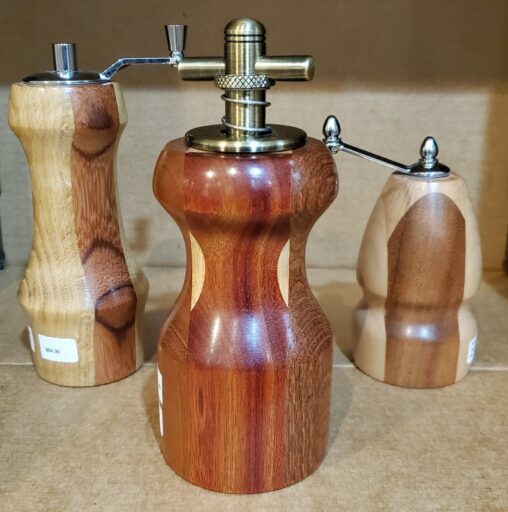 3 Non Spice Things You Can Grind in a Pepper Grinder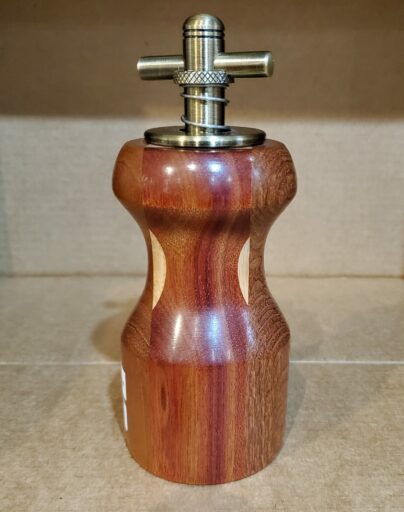 Seeds. Harder seeds such as flaxseed can be ground with the help of a simple twist grinder. This super seed is high in nutrients and can even be used as an egg substitute for those who do not want to use eggs in baking or cooking! Ground flax can also be added to smoothies or used as a flour alternative for those following a gluten-free diet. Fill up your grinder with your favourite seed and grind away for a finer powdered version.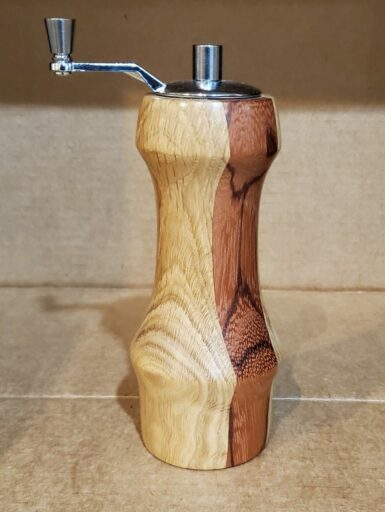 Dried Ginger or Garlic. After dehydrating ginger or garlic, you can pop pieces into your grinder and make your own ground garlic. Garlic or ginger powders can be added to food, or used to make flavor salt or sugar. Technically speaking, you could grind just about any dried seasoning or herb into a powder, as long as it is bone dry and thin enough to grind into a fine powder.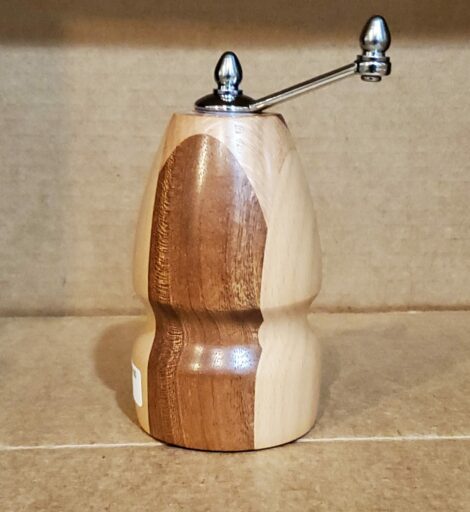 Sugar. You can make a quick powdered sugar using a pepper mill. Using regular granulated sugar and grinding it into a fine powder can save you a trip to the store if you need powdered sugar in a pinch. You can also grind small amounts brown sugar to sprinkle over cookies or other baked goods to add quick and simple kick of flavor.
Why is Salt in a Pepper Mill a No-No?
Salt mills use ceramics in the grinding mechanism, whereas pepper mills use carbon steel, which salt corrodes.
…
So now that you know that you are NOT limited to using your Wanezek pepper grinder only on peppercorns, we invite you to come by Mountain Made gallery and check out Bill's line of pepper mills (and coffee grinders) for yourself.