What is an Art Walk?
|
Comments Off

on What is an Art Walk?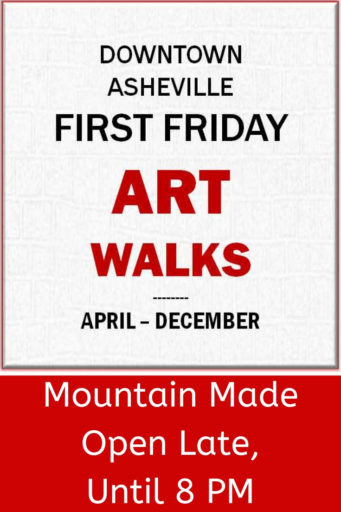 "What is the Downtown Asheville Art
Walk All About?"
First, What is an Art Walk?
Just about any size city, town or hamlet, nowadays has an art walk of some kind. And the Asheville Downtown Art Walk is no different.
An Art Walk is basically a self-guided and self-paced tour of small studios, galleries or organizations that specialize in showcasing local arts and crafts.
An Art Walk can be held monthly, annually or quarterly.
Our art walk is run by an association of small downtown galleries, by a chamber of commerce or with just a handful of local merchants banding together.

Here in Asheville, our Art Walk is a monthly event that is held on the First Friday of each month (April to December) from 5-8PM.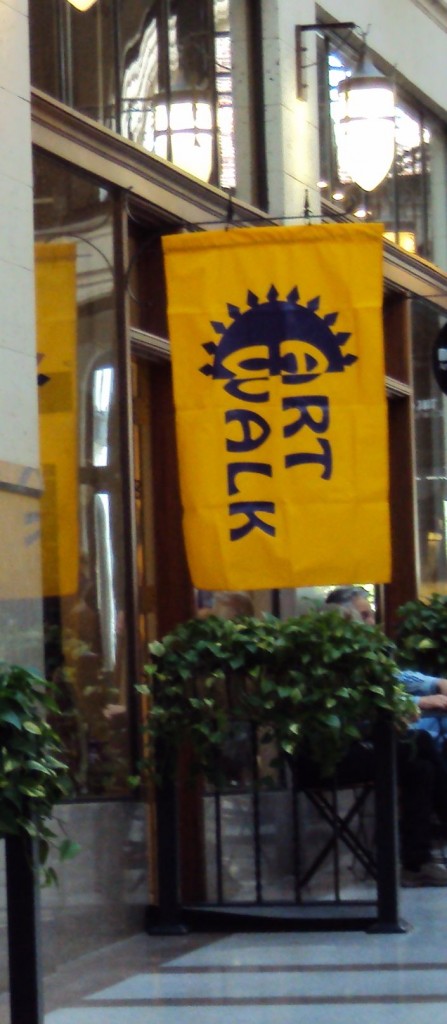 The Art Walk consists of the small business owners who make up the Downtown Asheville Art District (DAAD).
The members of DAAD include an eclectic blend of local art galleries, museums, studios, workshops and boutique retail shops.
During the Art Walk participating members with be open late that evening and they will be showcasing the artwork that is unique to each venue.
Mountain Made is proud to be a member of the Downtown Asheville Art District  and contribute to Asheville's reputation as a vibrant arts community and "The Paris of the South."
Directions to Mountain Made, one of downtown Asheville's best local art galleries…
That is "what is an Asheville art walk" is. We are looking forward to seeing you during this coming season of downtown Art Walks!