Things to Do in Asheville – Visit Downtown Asheville for the Best in Local Arts
|
Comments Off

on Things to Do in Asheville – Visit Downtown Asheville for the Best in Local Arts
.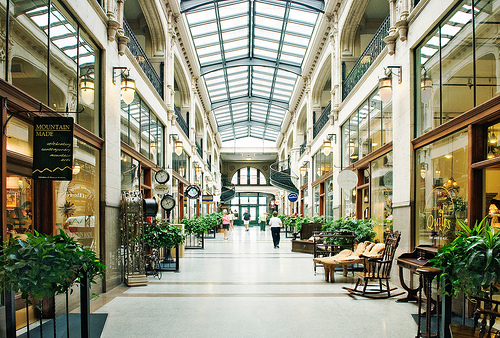 Things to Do in Downtown Asheville
If you are at loose ends this Saturday, we invite you to come do a walk-about in downtown Asheville! Take a gentle summer stroll and enjoy all the new sights and sounds around town.
And don't worry about the weather, if it rains feel free to drop by the Historic Grove Arcade. Remember to visit us here at the Mountain Made Art Gallery.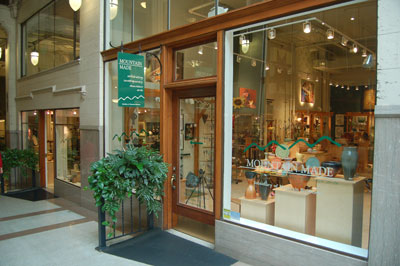 Come by and check out the artwork of over 150 local artisans. Experience all the marvelous new artworks we have and the unique crafts from of the region's most popular craftspeople.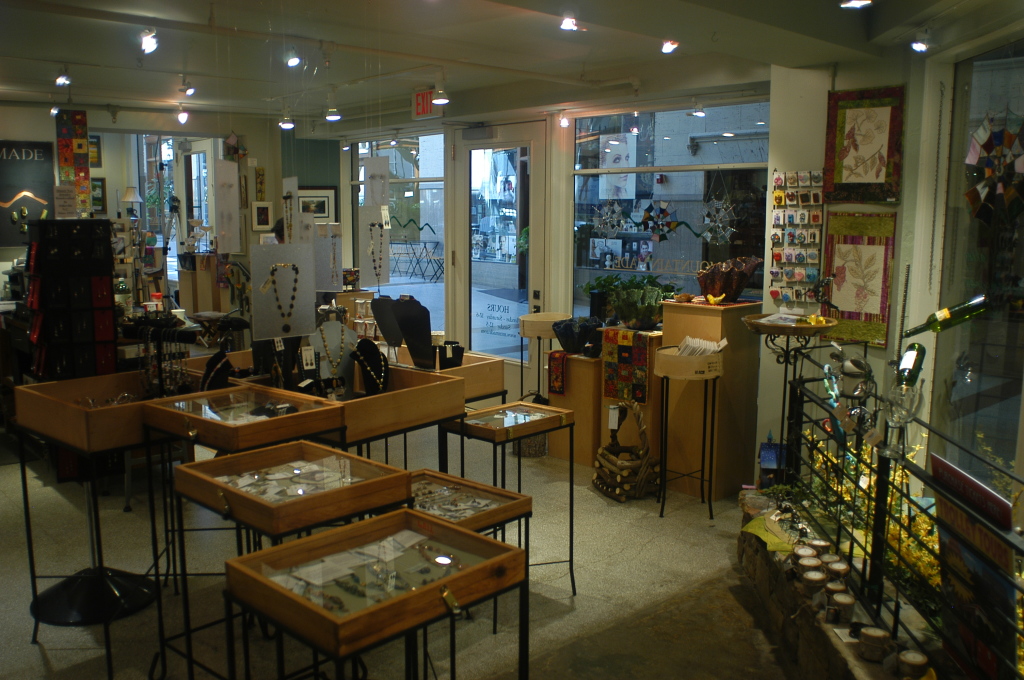 At MOUNTAIN MADE, we showcase only the most exceptional, interesting and distinctive artwork created in the local Asheville area.
After seeing the some the best local crafts in the area, you can stroll along the Arcade's fantastic indoor promenade (one of Asheville's architectural gems), browse other local shops for gift ideas and jewelry and other collectibles or you can always relax with a meal at one of the Arcade's great eateries on Restaurant Row.
If you are just visiting or wanting to add to your private collection, Mountain Made is the store for you. Whenever you step into our art gallery, you can be assured that whatever you see being offered will be some of the most unique designs and art pieces available anywhere.
Our knowledgeable staff will be ready to be your personal shopper and find the perfect Asheville area present back home with you.