Uncommon Fiber Art by Bonnie Lucas
|
Comments Off

on Uncommon Fiber Art by Bonnie Lucas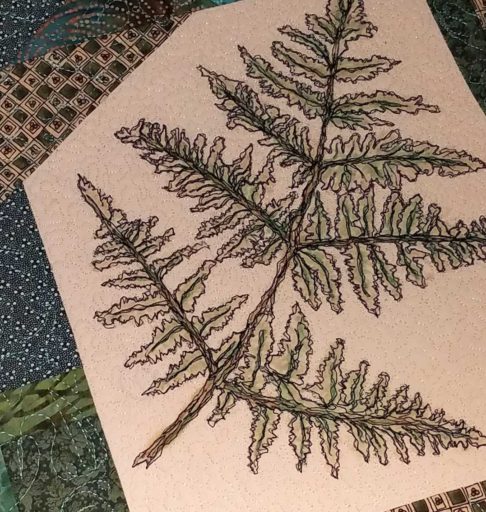 Bonnie Lucas started out as a quilter then journeyed into becoming awarding quilt designer and now creates "plant pounded" fiber art that is a unique expression of colors – all created from the natural pigment and dye of actual flowers, leaves, and even weeds.
Within the borders of each table piece or wall hangings she uses her own special thread technique that is applied over each design to highlight it's rustic and organic feel.
We are happy that during this COVID lockdown, Bonnie was busy searching the forests and fields around her Western North Carolina home to produce some more of these wonderful handcrafted quilted wall hangings.
Here a short video of Bonnie Lucas at one of our live artist demonstrations in 2019.