Obvara Pottery by Jason Brown
|
Comments Off

on Obvara Pottery by Jason Brown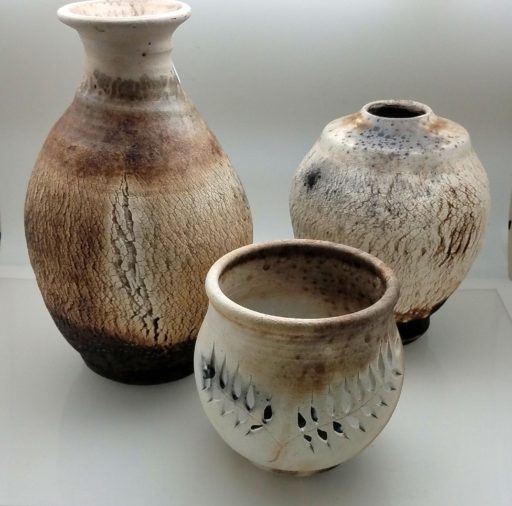 Obvara Pottery "Baltic Raku"
Jason Brown was born and raised here in Western North Carolina. He began making pottery some 25 years old. He creates everything from functional stoneware to decorative Raku and Obvara pieces.
The pieces that we have available here at MOUNTAIN MADE are inspired by Jason's love of the Obvara firing technique.
Obvara (pronounced ab-vara and also known as "Baltic raku") is a firing process, believed to have originated in Eastern Europe around the 12th Century.
The difference between this firing process and raku is that no glaze is used and each pot is taken from the heat then quickly dipped into a special "secret" obvara formula and then immediately dunked into water to rapidly cool it and seal the porous surface.
As you can see the effects from the scalding and resulting crackles are quite stunning. Each of Jason's pieces are truly unique due to the shape, size, and texture.
We invite you to come by the gallery and checkout these spectacular Obvara pottery pieces for yourself.