How to Have a FUN Halloween Party During Covid
|
Comments Off

on How to Have a FUN Halloween Party During Covid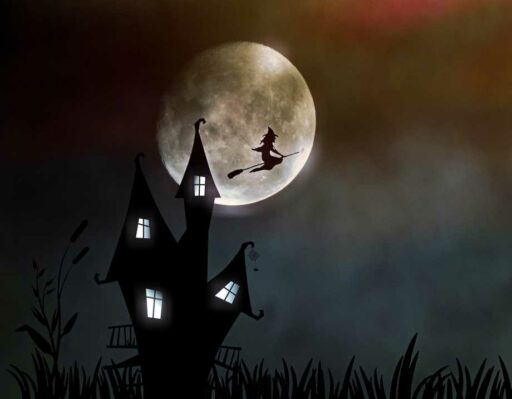 How to Have a Fun Yet Safe "Trick or Treat" Party this Halloween
For many Americans, Halloween is one most popular holidays with the exception of the Christmas season! But with the weird weather we've been having along with worrying about COVID, a lot of folks have decided to stay close to home this year.
But are you wondering how you can keep all those disappointed kids AND some mopey adults, happy with just a simple backyard party or a limited in-home bash with just a few friends?
You are not alone.
However here at Mountain Made, we  have an answer… Great Food & Fun Games!
In this post, we want to share with you a fun Halloween game we discovered online and some of our favorite party recipes. So we go…
Halloween Tin Can Bowling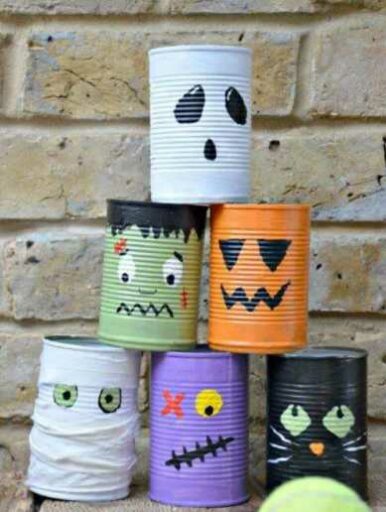 As you can see the idea is really simple but fabulous fun! We found here.  To get started just grab a couple of empty tin cans, remove the labels and wash them up.
If you don't have enough then you can always ask your party guests to help you out by "BYOC" (Bring Your Own Cans) along with their favorite potluck dishes.
Once you have enough cans, gather together all the spare paint and brushes you might have laying around from the lockdown or make a quick trip by the store to get more "spooky" shades and colors if needed.
Now before dinner have everyone create their own special Halloween character. You can have the traditional ones from ghosts, black cats, witches, Frankensteins, to pumpkins to aliens or monsters of all kinds.
Set them aside to dry, wash your hands and go eat. We included Melinda's recipe for some wonderful Mini Muffalettas below.
After dinner, gather all the cans and a tennis ball to play your first annual Halloween bowling tournament. You can use a blindfold or a baby pumpkin as a ball to even the playing field for adults.
Naturally all the players should get a bag of candy but the winners might earn an extra a piece or two of their favorites.
….
A Halloween Party Favorite  – Mini Muffulettas
Mini Muffalettas
Ingredients
2 packages of large dinner rolls (we like King's Hawaiian Rolls but you can use any roll of your choice )
1/2 lb. sliced ham
1/3 lb. sliced salami
1/3 lb. sliced provolone cheese
1/3 lb. sliced mozzarella cheese
12 oz. jar (2 cups) Italian Olive Salad Mix (we found a premade muffuletta spread in the store! )
Preparation
Take one package of the bread and cut the rolls in half horizontally. We pulled the individual dinner rolls apart first but you can just leave the bread whole – this is like a more traditional muffuletta loaf.  Now layer the ham, mozzarella, salami and provolone in this order on the bottom half of the bread. Spread your olive mix on top of the meats and cheeses.
Replace the top part of the rolls. (Cut through the individual rolls if you started out with whole pack). Repeat this with the second package of rolls. Place the muffuletta loafs in a baking pan or a cookie sheet (or the metal pan the rolls came from) and completely cover with heavy aluminum foil.
Place the covered muffulettas on the highest rank of your oven, leaving space for the heat to circulate between the two pans. Bake at 425 degrees for 20 minutes.
The recipe could also make a great appetizer. Check out the recipes below for other simple recipes from the "In My Purse" cookbook…
Bonus Recipes: 3 Quick Appetizers for Any Holiday Get-to-Gather 
Jalapeno Poppers – Half and seed several large jalapeno peppers and stuff with your favorite cream cheese and herb blend.
Ranch Cheese Spread – In a bowl blend 3 oz. softened cream cheese with 1 oz. dry packet of Hidden Valley Original Ranch Dressing. Mix well. Serve with veggie slices, crackers, chips or thinly sliced bread.
Baked Shrimp – Place a dozen (or more) large peeled shrimp into a bowl with a drizzle of olive oil, salt and pepper or seasoning salt. Toss to coat. Place shrimp on a cookie sheet and bake at 400 degrees for 10 minutes or until the shrimp is pink. Serve cocktail sauce.