Hand-Forged Grilling Tools & Hooks – Just in Time for Summer!
Hand Forged BBQ Grilling Tools & Hooks
Edwin Knies is one of our local metalwork artists. He has recently brought in a wonderful collection of handcrafted grilling tools, hooks, and bottle cap openers.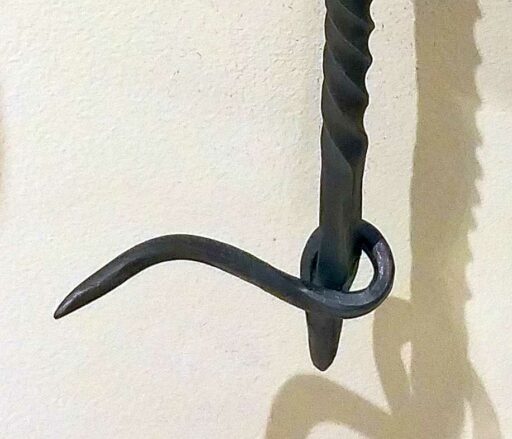 Take for example, these great looking twist-handled forged turners. BBQ turners are a fun grilling tool sure to spark those "Forged in Fire" conversations around your next cookout.
Edwin's wrought iron turners are a great grill utensil that have a unique, sharp, curly tip allowing you to turn, flip, and carry solid meat like steaks, roasts and ribs as well as solid veggies, and pot lids.
BBQ turners make food flipping easy-peasy using just a gentle turn of the wrist. Twist and you're done! No more stabbing food with a fork or trying to turn a rack of ribs with a skinny burger flipper!
Check out pictures of Edwin's work below…
….
Edwin has also created a nice selection of functional forged iron wall hooks that come in a variety of sizes, from small, medium to large.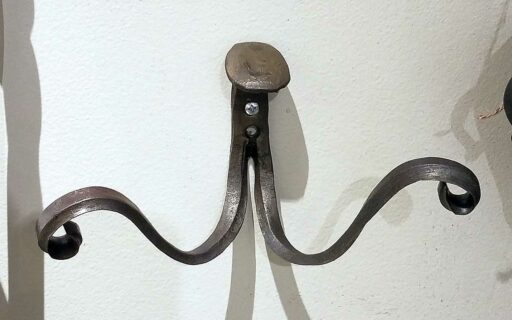 ….
And don't forget to checkout his hand forged bottle top openers.