Current Event Poems by Nancy Dillingham [2021]
|
Comments Off

on Current Event Poems by Nancy Dillingham [2021]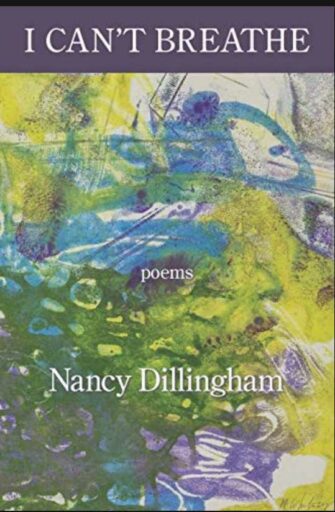 Nancy Dillingham Poetry on Current Events – 2020 to 2021
Although our YEAR 2020 project is over and our crowdsource created book published and offered for sale, Mountain Made's artist of the year for 2020, Nancy Dillingham's just published her latest book of poetry and essays, entitled, "I Can't Breathe".
"I can't breathe" chronicles her thoughts and feelings concerning COVID, BLM, and all the other hot events, unrest and upheavals we have all experienced during 2020.
But we are happy to announce that Nancy has written two more pieces of what we call her "current events" poetry: The Humanity of Geese, her thoughtful comparison of how we treat "nuisance" wildlife and "Once Upon a Time", sad yet satiric take on what she calls the "Battle of Capital Hill".
[Click Image to Enlarge]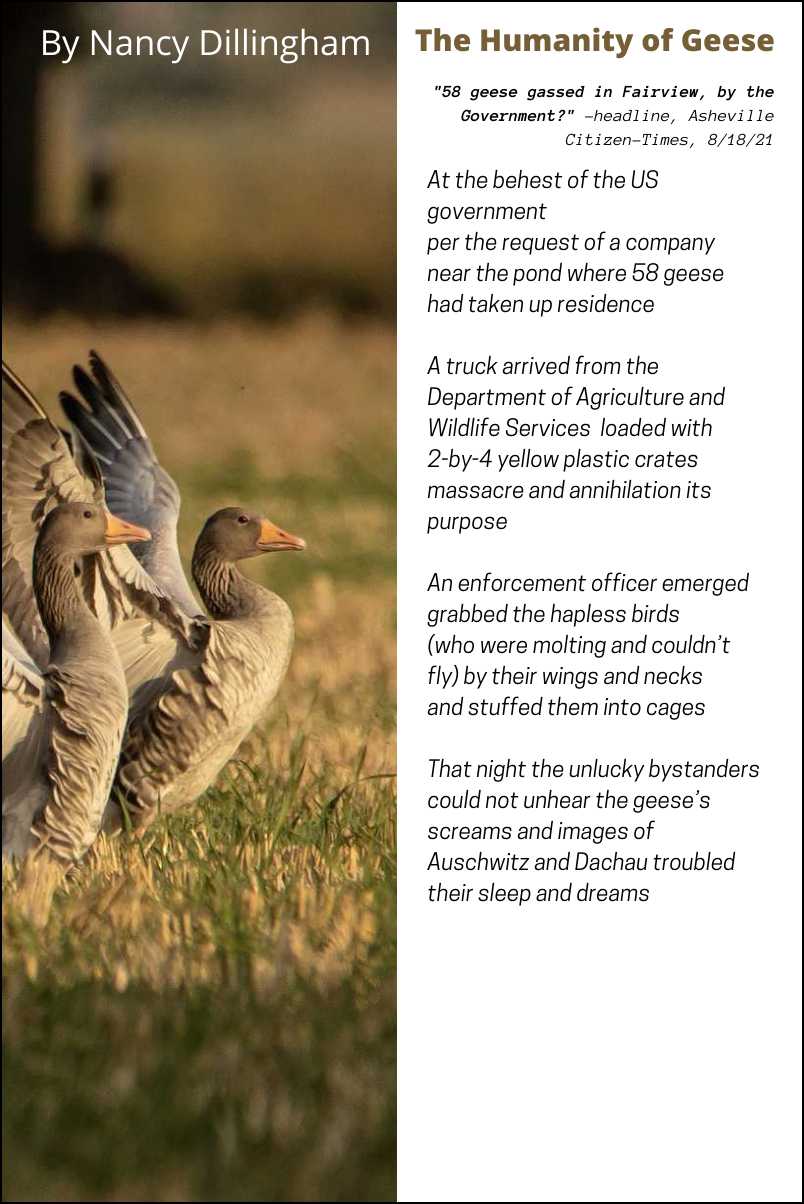 …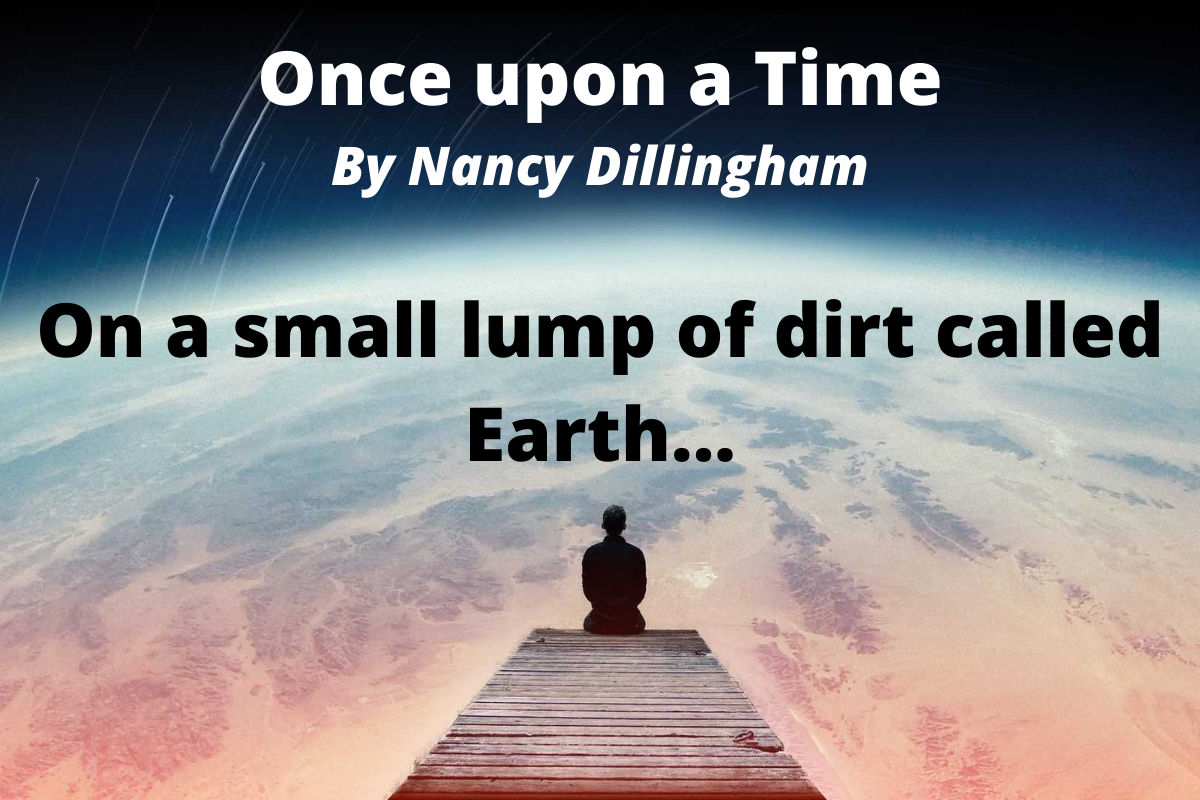 Once upon a Time
By Nancy Dillingham
On a small lump of dirt called Earth
there lived a cult led by an outlier
named Trump "the Terrible"
who coveted  the tiny country
of America, aka, the USA
His strategy
to defeat the Big Three
Truth, Democracy and Decency
and reign with Fake News
and the Big Lie
Accompanied
by the Big Red "Fox"
and Kevin "the Killer" McCarthy
Jim "the Coyote" Jordan
and Rudy "the Rat" Giuliani
(disguised as The Three Bears
with "Goldilocks" Ivanka as decoy)
Met in the Meadows of Mark
for target practice
taking pot shots
at Mike "the Fence" Pence
and Liz "the Iron Maiden" Cheney
once allies
but now deemed betrayers
At the Battle of Capitol Hill
they were defeated
by the White Knight
(affectionately known
by his beloved public
as "Sleepy Joe"
because he never slept
never gave up
just kept on fighting
Biden time
his mighty Sword
of Justice at his side)
The evil would-be czar
lost his Golden Helmet
and was banished
forever hairless
to the Never-Never Land
of Mar-a-Lago in Florida
where he lived
suspended in a Time capsule
surrounded by a chain-link fence
gazing at the greens
wearing nothing but a long red tie
and a MAGA hat
contemplating his navel
scrutinized for his undersized hands
…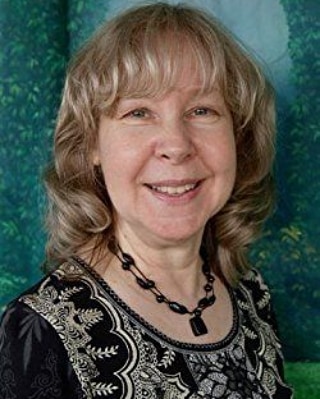 Nancy Dillingham is a sixth-generation Dillingham from Big Ivy in western North Carolina. She is the author of over 10 books of poetry and short fiction and is co-editor, with Celia Miles, of four anthologies of WNC women writers. Her volume of poems Home was nominated for a SIBA.