Ceramic Plant Pockets (Wall-mounted planter pots you'll love)
|
Comments Off

on Ceramic Plant Pockets (Wall-mounted planter pots you'll love)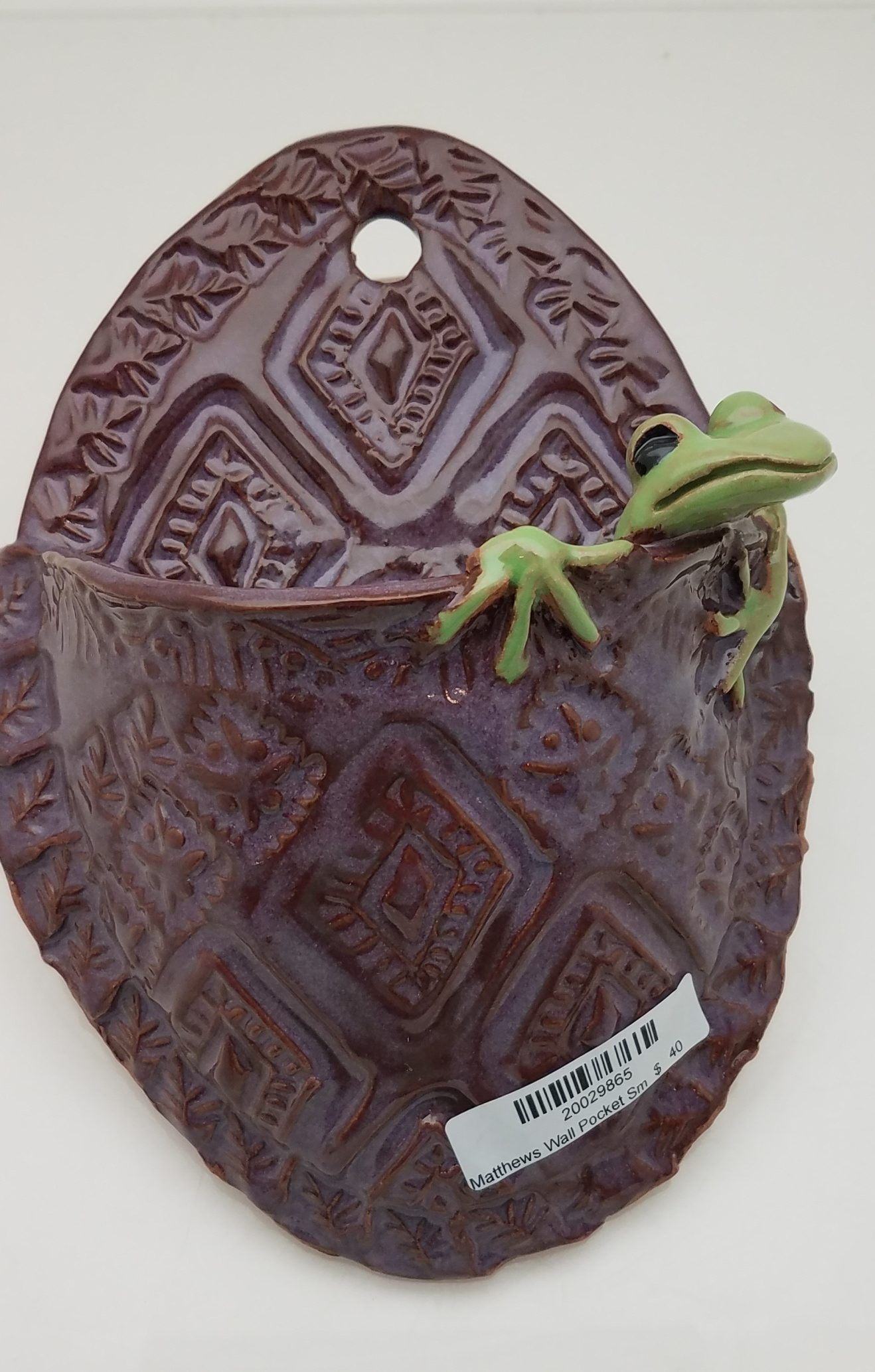 Wall-Mounted Handcrafted Ceramic Planter Pots
These wonderful planter pockets (pots) by North Carolina potter Tamara Matthews are the ultimate indoor planter pot for apartments or other small spaces.
Did you know that such flavorful herbs like as Basil, Chives, Cilantro, Dill, Lemongrass, Oregano, Rosemary, Sage and Thyme don't require a huge pot to grow? You can easily grow them all year long in a small planter "pocket" like the ones Tamara has created.
UPDATE: I've been told that Lemongrass gets pretty high…4 feet vs 4 inches. Who knew? Cut it back it gets out of control.
Tamara Matthews creates hand sculpted ceramic tiles that are primarily used for home decor and architectural accents. She says, " Nature has always been, and continues to be a source of inspiration for my work. Each of my pieces are hand sculpted and invites you to run your fingers over the textures. I hope you enjoy them."
Her work gives any home the custom look of rustic elegance. These custom-made planters would look great in a kitchen with herbs, or in a bathroom with air plants or over a fireplace with a decorative dried flower bouquet.
We invite you to come by and check them out for yourself. Remember we only a few, so please call or come by for the best selection > Directions to Mountain Made, a downtown Asheville art gallery