Wonderful Women Writers of Western North Carolina – 2021 Book Signing
|
Comments Off

on Wonderful Women Writers of Western North Carolina – 2021 Book Signing
Local Women Writers' Book Signing – July 31th
Saturday, 11:00 a.m. to 2:00 p.m.
Mountain Made Gallery will be hosting a book signing for some of our most popular  WNC women writers: Celia Miles, Nancy Dillingham, Jeanne Charters and Nancy Werking Poling.
The books from these wonderful women writers range from fun, "who-done-it" murder mysteries, to contemporary poetry; from gripping cutting edge novels to thought provoking non-fiction lifetime stories…
Celia Miles & her "
Marcy Dehanne, Grist Mill Mystery Series"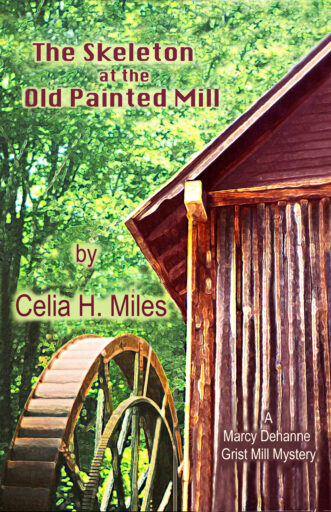 Pursuing her dream job as a Mill Restoration consultant, intrepid Marcy Dehanne, along with her young guide Harkins, trek toward the Old Painted Mill on remote Ransom Creek in the mountains of western North Carolina.
This time—she assures herself— she won't find a dead body on site. And she's right…
…In the kudzu-shrouded mill, a decades-old skeleton awaits Marcy.
…
Nancy Dillingham – "I Can't Breathe" – a book of poetry
Nancy wrote this thoughtful book of contemporary poetry during the period from March to the autumn of 2020. In her insightful words, the captures the confusion, and uncertainty we all felt during this trying period.
"Art makes life's events presentable and almost bearable. Nancy Dillingham's I Can't Breathe holds that reality in Fate's recognition, plus the promise that living breathes and cries for space and breadth. I Can't Breathe is a triumph for justice and Love."
-Shelby Stephenson, poet laureate, North Carolina, 2015-2018, author of Slavery and Freedom on Paul's Hill
…
Jeanne Charters – YELLOW – a novel of fake news vs. a free press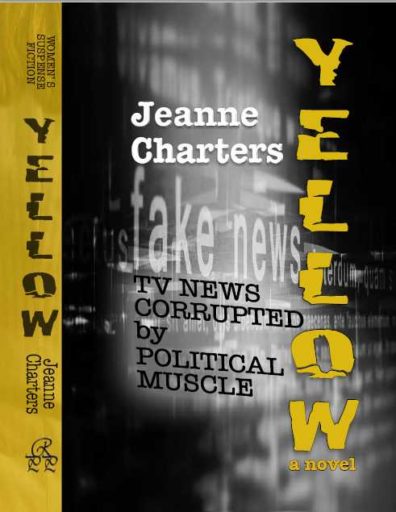 Before the MeToo movement; Before Fake News; Before tribal politics, the seeds were being planted.
The Eighties…that time of glittery greed, unbound sexuality and political degeneracy when all that stood between unsuspecting Americans and fake news was a free press…and one strong woman.
Yellow takes readers into a newsroom of the highest-rated television station in Pennsylvania…
…Finley Smith is its news director. But will Finley Smith emerge with the truth — and her life — intact?
…
Canceled due to scheduling conflict … Nancy Werking Poling – Before It Was Legal: a black-white marriage (1945-1987)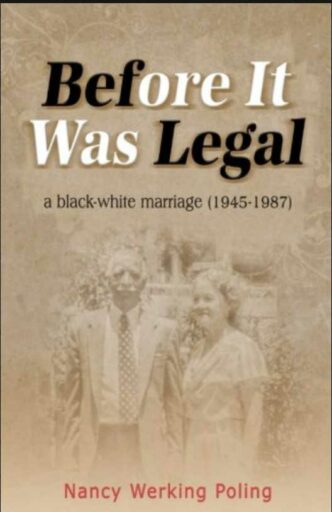 Daniel and Anna gave up family, friends, even country, to make a life together.
How would their love survive the decades of change? Their forty-two-year marriage spanned key historical periods of the 20th century and took them from Indiana to Mexico City.
There, for the first time, Daniel could work in the profession he'd been educated for. Freed from U.S. racism, he felt "as Mexican as chile verde." Meanwhile, Anna, a reserved blond woman who struggled with speaking Spanish, experienced no similar sense of liberation.
It is the story of an independent white woman, a talented black man, and the times in which these two remarkable people lived.
"This is a fantastic, page-turning biography of an idealistic, interracial couple intent on beating the odds." ~Marylee MacDonald